'Age of the Dragons' features one of Danny Glover's strangest performances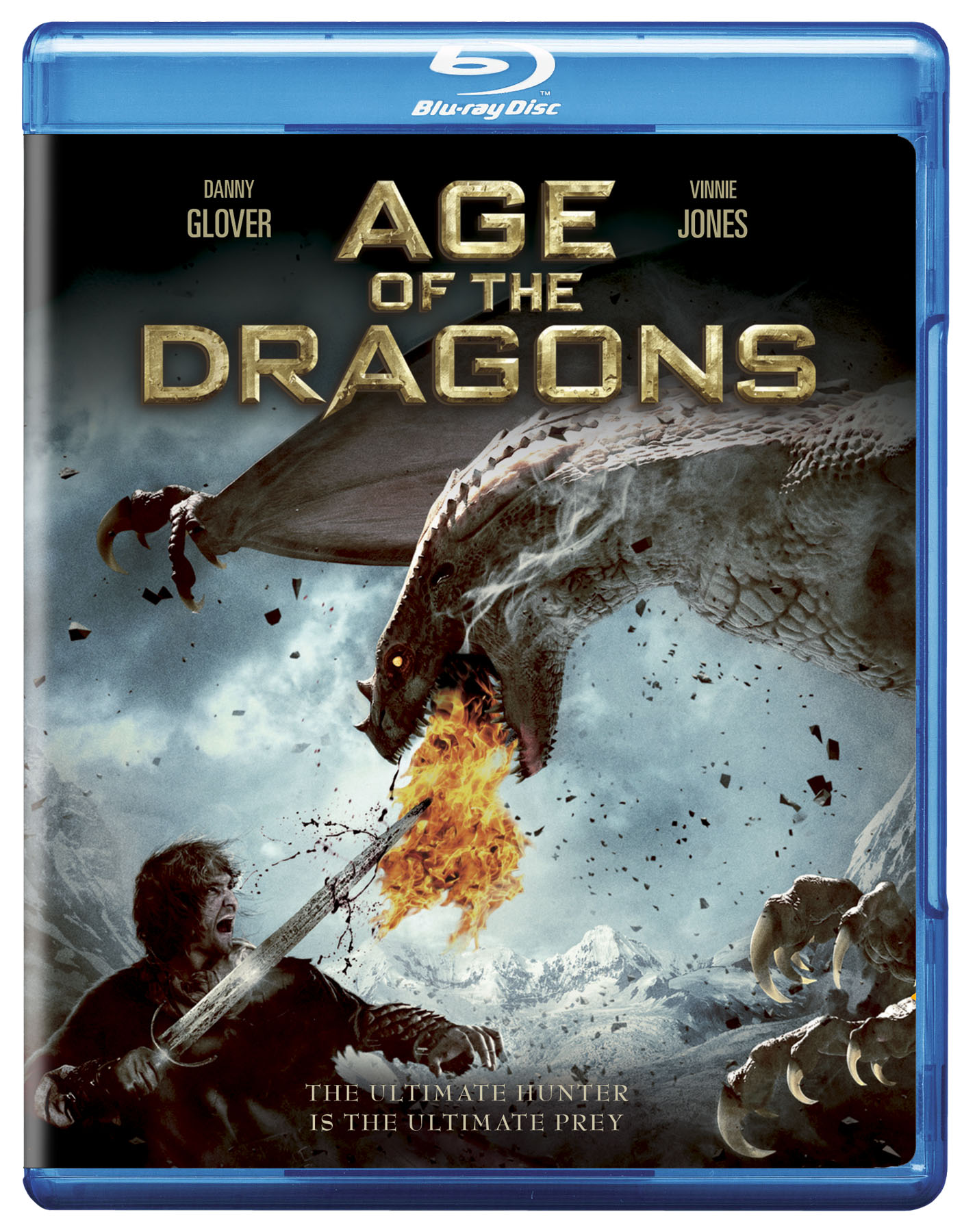 Age of the Dragons, on the surface, is not that bad of an idea. Taking the iconic story of Moby Dick and transporting it to the fantastical realm can work as an example of literary escapism. The original Herman Melville novel, along with its many cinematic adaptations, was never about the whale specifically. It dealt more broadly with issues of revenge, obsession and adventure. Ahab, Ishmael and Queequeg were characters meant to convey ideas, so the exactness of the landscape is secondary.
In Age of the Dragons, Ahab is played by Danny Glover, and the seasoned actor gives a downright odd performance as the wayward captain. With a hoarse voice and strange mannerisms, he's less obsessed dragon slayer and more grizzled old man who mumbles to himself. He's neither frightening nor worthy of respect. The director, Ryan Little, seems to have done very little to harness Glover's acting talents.
The rest of the cast is made up of model-worthy actors who seem to have been chosen mostly for looks. They certainly weren't chosen for acting ability. Corey Sevier is given the unenviable task of playing Ishmael, our entry point into the story. Unfortunately the script, written by McKay Daines, uses one too many Ishmael voiceovers to set the scene and compensate for poor character development.
At a slim 90 minutes, the movie oozes that undeniable "straight-to-video" mentality. The special effects are decent enough — nothing more than the small budget will allow. The action is swift. The decisions of the main players are largely brainless.
The movie was bound for failure, if for no other reason than the "beast," or in this case a white dragon, is too much of a character throughout the story line. One of the great devices of the source material is the eeriness and uneasiness over how large Moby Dick is in reality. Can he really live up to those legendary expectations? In Age of the Dragons, we see several dragons, so the final battle (which is no battle at all) is a tremendous letdown.
Chalk this one up as an experiment gone bad.
By John Soltes / Publisher / John@HollywoodSoapbox.com
Age of the Dragons

Directed by Ryan Little

Written by McKay Daines; based on the novel by Herman Melville

Starring Danny Glover, Vinnie Jones, Corey Sevier, Sofia Pernas and Kepa Kruse

Running time: 91 minutes

Rated PG-13 for some violence

Rating: