INTERVIEW: Tony Hawk on Bones Brigade, his father, mastering another 900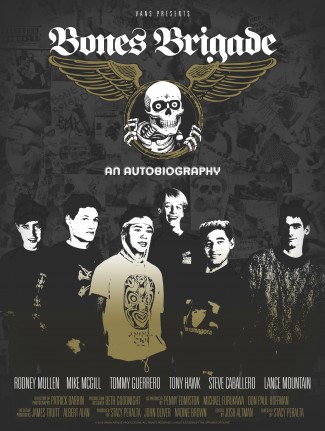 Click play at the bottom.
The Bones Brigade, a skateboarding team run by Stacy Peralta in the 1980s, has certainly reached legendary status. The names associated with the professional squad have become second nature in the industry. The core group consisted of Tony Hawk, Rodney Mullen, Mike McGill, Tommy Guerrero, Steve Caballero and Lance Mountain — perhaps the greatest synergy of talent in skateboarding history. They were self-identified outcasts who enjoyed one another's company, competition and unique lifestyle.
Now, audience members can relive the glory days when Peralta and his business partner George Powell changed the face of the industry forever. Bones Brigade: An Autobiography, the new documentary directed by Peralta, features a voluminous amount of archival footage and taped interviews, highlighting all of the triumphs and obstacles of the iconic skateboarders.
The movie will be released around the nation in the coming days. The producers of the cinematic project are also offering a number of unique opportunities to snag the film on Blu-ray and DVD. Click here for more information.
Recently, John Soltes of Hollywood Soapbox talked with Tony Hawk, perhaps the most famous skateboarder in the world, about the movie and his memories of the Brigade.
Click play below.
[audio:https://www.hollywoodsoapbox.com/wp-content/uploads/2012/11/Tony-Hawk-4.mp3]