'Salem's Lot' still eerie more than 30 years after sucking its blood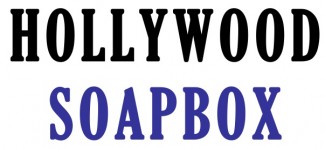 Salem's Lot stands as one of Stephen King's best novels. The old-style vampire tale is rich in small-town detail and features some truly horrifying sections about the evil that can descend on a bucolic community. Tobe Hooper's three-hour TV adaptation, which first aired in 1979, is an exquisite tribute to the book, condensing the novel into an effective narrative that features both scares and an eerie atmosphere.
David Soul plays Ben Mears, a professional writer who returns to his boyhood town of Salem's Lot, Maine. He may have roots in the small town, but most of the local residents view him as an outsider. So when the bodies begin piling up, the spotlight turns on Ben and his coincidental presence.
Luckily for Ben, he's not the only new person in town. There's also Richard T. Straker (James Mason), an antiques dealer who plans to open a shop in Salem's Lot. Straker's business partner is a mysterious man that always seems to be out of town. The two men have the new shop on Main Street, plus they've bought the old mansion that sits on the hill. It doesn't take a fortune teller to realize that something is strange with Straker and the presence of his promised friend.
Salem's Lot is very much an old vampire tale. The creature at the center of the story is not a True Blood or Twilight blood-sucker, but rather a horrifying homage to Nosferatu. He's bald with long, sharp fingers. We only catch quick glances of his menace, and then the necks are sucked dry.
Hooper, perhaps best known for The Texas Chainsaw Massacre, knows how to present King's story in an easy-to-understand, methodical manner. Everything unfolds and feels slightly off. One of the scariest scenes doesn't even deal with the vampire. Instead, we see Fred Willard as Larry Crockett, a local real estate agent who's having an affair with his secretary. When the woman's husband finds out, a rifle enters the mix, and the scene is palpably intense.
The acting is all enjoyable and believable, especially from Soul. Bonnie Bedelia does a nice job as Susan Norton, Ben's love interest. Lance Kerwin is quite good as Mark Petrie, the local kid who digs deeper into the mystery of Straker and his partner. No matter how spot-on each of these portrayals, nothing can match Mason's turn as Straker. Like Vincent Price, he seems destined to play this role.
Salem's Lot is essential viewing for any horror fan, and the elongated TV movie makes for a great popcorn night during the month of October.
By John Soltes / Publisher / John@HollywoodSoapbox.com
Salem's Lot

Directed by Tobe Hooper

Written by Paul Monash; based on the novel by Stephen King

Starring David Soul, Paul Mason, Lance Kerwin and Bonnie Bedelia

Running time: varies, depending on the version (roughly three hours for the DVD)

Rating: