Upcoming 'Star Trek' conventions include Patrick Stewart, Kate Mulgrew, Avery Brooks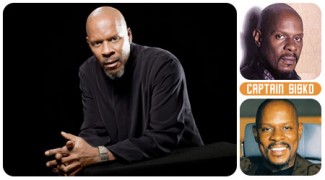 If you live in San Francisco, Philadelphia, Chicago, Boston, Los Angeles, Las Vegas or Nashville, get ready to beam up. The Official Star Trek Convention from Creation Entertainment is heading your way.
First up is the three-day event in San Francisco, Nov. 16-18 at the Westin St. Francis Hotel. Expected to attend: George Takei, Walter Koenig (fresh off his star on the Hollywood Walk of Fame), Jonathan Frakes, Brent Spiner, LeVar Burton, Michael Dorn, Marina Sirtis, Hallie Todd, Marc Alaimo, Jeffrey Combs, David Gerrold, Bobby Clark and Michael Aron.
Gold passes cost $300, which include reserved seating, autographs and admission to a cocktail party. Preferred passes cost $189. General admission runs from $20 to $25 per day. Individual autograph prices are a bargain, ranging from $20 to $30 for each celebrity. Photo ops run from $35 to $40, with some special group shots available.
The Grand Slam Sci-Fi and Star Trek Summit will take place Feb. 15-17 at the Burbank Airport Marriott Hotel. Expected to attend: Patrick Stewart, Frakes, Sirits, Burton, Dorn, Gates McFadden, Clark and several sci-fi celebrities, including David Giuntoli, Steven R. McQueen, Sam Witwer, Tyler Posey and Don Stark.
Gold passes cost $370, while preferred passes go for $169. General admission is $20-$25. Stewart's scribble is $75, while most other stars are in the $20-$30 range.
Star Trek pulls into the Cherry Hill, N.J., area, right outside Philadelphia, on April 26-28. The event, which will be held at the Crowne Plaza Cherry Hill, will include Avery Brooks, Dorn, Nana Visitor, Rene Auberjonois, Armin Shimerman, Max Grodenchik, Aron Eisenberg, Ethan Phillips, Combs, Casey Biggs and Vaughn Armstrong.
Gold tickets are $325, while preferred passes are $179. General admission is $20-$25. Brooks will ask $50 for an autograph, while others are in the $20-$25 range. Star Trek: Deep Space Nine fans should be happy that photo ops are generally inexpensive, beginning at $35 and topping off at $50 for Brooks.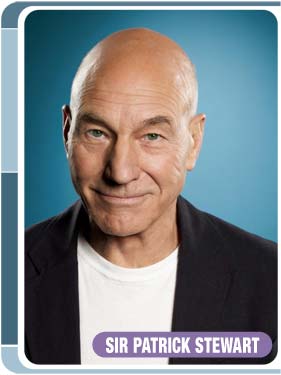 The Chicago convention in 2013, taking place May 31 to June 2 at the Westin O'Hare, should be a highlight. There are numerous Trek celebrities expected to attend,including Stewart, Brooks, Frakes, Spiner, Sirtis, Dorn, Burton, McFadden, Visitor, Auberjonois, Phillips, Biggs, Combs, Armstrong, Shimerman, Grodenchik and Eisenberg.
Gold: $389. Preferred: $239. Autographs and photo ops: vary.
Boston will hold a two-day Trek convention on June 8-9 at the John B. Hynes Convention Center. Celebrities include Stewart, Kate Mulgrew, Nichelle Nichols, Spiner, Frakes, Sirtis, Dorn and Burton. Gold tickets are only $199, while autographs run from $30 to $70. Photo ops vary, but take advantage of the group shot including Nichols, Mulgrew and Sirtis ($99).
The Nashville convention will take place June 29-30 at the Gaylord Opryland Hotel. No guests have been announced. The Las Vegas convention will take place Aug. 8-11 at the Rio All-Suites hotel. Announced guests include William Shatner, Brooks, Mulgrew, Frakes, McFadden, Phillips, Visitor, Auberjonois, Shimerman, Biggs, Eisenberg, Combs, Grodenchik, Alaimo, Nicole de Boer, John Billingsley, Mark Sheppard and Victor Brandt.
Prepare to beam up! Click here for more information.
By John Soltes / Publisher / John@HollywoodSoapbox.com