REVIEW: 'Air and Space Collection' arrives on DVD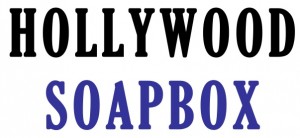 The Smithsonian Channel has the distinct advantage of gaining unbelievable access to the Smithsonian museums, and that means any documentary about air and space will come replete with behind-the-scenes footage of perhaps the greatest museum in the world. The recently released DVD set, Air and Space Collection, tells the many thrilling stories behind the country's aviation history, describing everything from the Concorde to the space shuttle. These four documentaries, spread across two discs, will give goosebumps to any history buff.
"America's Hangar" kicks off the collection by going into the storied history of the Smithsonian National Air and Space Museum in Washington, D.C. We learn about the expansive facility and its evolution over the last few decades. How is it that the Smithsonian has amassed an unprecedented collection of airplanes and jets? How do they restore and display such inventory? Anyone with a passing interest in museum curation and aviation history will find "America's Hangar" a must-see. There are great anecdotes about the Spirit of St. Louis, the Wright Brothers and the Concorde.
The documentary focuses much more on the museum logistics than the actual treasures housed within. But this unique perspective gives the viewer a new vantage point to appreciate the historical artifacts. One segment looks at a tucked-away refrigerator that houses many space suits from the Apollo missions. Yes, my 5-year-old self had his jaw hit the ground.
Other documentaries on the DVD set include "History in HD: America in Space," "Concorde Flying Supersonic" and "Space Shuttle: Final Countdown." Wherever your interest lies, whether in the early days of flight or the latter days of space exploration, there's enough historical information to whet most educated palettes.
The DVD set, released by Inception Media Group, is perhaps best used in a classroom. Although the average TV watcher will enjoy the documentaries, the Smithsonian often wraps its content with an educational bent. They make for some great visuals, and will likely amaze younger space enthusiasts.
Best of all, the entire package serves as a great public-relations film (whether intended or not) for hopping in the minivan and heading to the Washington, D.C., area to see some of these marvels in person. The Concorde may make for some invigorating television, but there's nothing like seeing the actual aircraft in person.
Air and Space Collection, a rather generic name for a DVD set, flies quite high.
By John Soltes / Publisher / John@HollywoodSoapbox.com
Air and Space Collection

Featuring "America's Hangar," "History in HD: America in Space," "Concorde: Flying Supersonic" and "Space Shuttle: Final Countdown"

Two discs

Running time: 258 minutes

Rated TVG

Rating: