'Monroe' feels too familiar for American audiences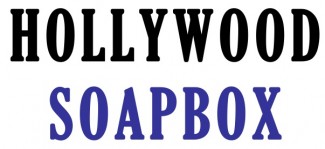 James Nesbitt, the great Irish actor, is just about as good as it gets when it comes to cinematic actors. His performances in Bloody Sunday, Waking Up Ned Devine and last year's The Way are memorable and solid. He always puts unique touches on what could easily be considered stock characters.
His latest project is Monroe, a British television series that features six episodes for its inaugural season. Although Nesbitt continues to bring his undeniable charms as an actor, the TV show is a strange rip-off of House. The central character, Dr. Gabriel Monroe, is quirky, unorthodox, funny and superstitious — qualities that Dr. House shares on his recently wrapped television show in the States. The parallels are far too obvious (Acorn Media, which recently released Monroe on DVD, even makes mention of House on the DVD box).
Monroe does expand beyond House by focusing heavily on the doctor's personal life, including his college-aged son, his daughter that died on the operating table and the disintegrating relationship with his wife. The visuals on the series are also quite nice. Surgeries come to life with interesting vantage points, and much of the science seems to be sound. Overall, the TV show has a nice balance between the development of the main characters and the story arcs of the weekly patients.
Because of Monroe's good-natured kindness, spending time with him rather than House makes sense. Nesbitt's character has a sardonic wit, but everything is based on his need and desire to help people in difficult medical situations. He pokes fun at his colleagues, sometimes even calling them names, but it's all tongue-in-cheek and harmless. House, on the other hand, seems far too distant and semi-cruel. Monroe is a person you want to befriend. House is a person you'd rather pass by, only utilizing his medical skills if necessary.
Monroe's first season is given the two-disc treatment by Acorn Media. The set includes all six episodes, each one running the typical length of an American series. The music included on each installment is catchy and adds another dimension to the comedy and drama.
For James Nesbitt fans, Monroe is another example of the actor's fine work and dedication to intricate characterization. For fans of American medical dramas, the territory will feel unfortunately familiar.
By John Soltes / Publisher / John@HollywoodSoapbox.com
Monroe

Starring James Nesbitt and Sarah Parish

6 episodes on 2 discs

Running time: 274 minutes

Not Rated

Rating: