'Shiki,' a horror-filled undead tale, arrives on Blu-ray and DVD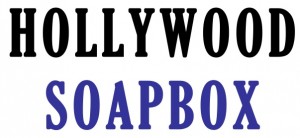 FUNimation Entertainment's new DVD/Blu-ray combo of the successful Shiki series compiles all the bloody episodes of this horror-filled zombie tale. For the most part, the release is an inspired one. Shiki is better than most anime series, and that seems to be the case because of its rich history in the written form.
American audiences will find many parallels between Shiki and other zombie/vampire tales, most notably Salem's Lot (new residents in town, big mansion on the hill, etc.). But what makes the anime series stand out has less to do with its inherent influences and much more to do with its uniqueness. Shiki, at least when it begins telling its tale, doesn't feel like a horror movie or morsel of vampire/zombie lore. Instead, we're led to believe this will be a story about small-town life and the yearning of younger residents to break away from the mundanity.
What ultimately holds the series back from fully realizing its potential is that it can't quite break from the "anime" side of the equation. It's downright odd to have this story bookended by a cheesy theme song. It also features moments of stupid humor, cute dogs and subpar animation. If Shiki committed fully to its noirish tale, it would be perfection. Instead, it feels like a quasi-effective anime, never understanding what direction to head.
For example, the series explains the mysterious deaths of several villagers (including Megumi in the premiere episode) and their subsequent rising from the dead. Shouldn't much of this action take place at night? Shouldn't the story be set in darker colors with the moon hanging heavy in the nighttime sky? Instead, Shiki is saturated in light, and we almost never get to see the secluded town actually tremble in fear.
The strongest aspect of the anime is how skilled it can be in presenting the complex story and many characters. Each time a new location or person is introduced, helpful subtitles appear letting us know the day in question or the age of the person talking. The second episode even opens with a map of the village, letting us know all of its ins and outs. The descriptive information about the farming community lets us go deeper into the anime and really spend time with these creations.
FUNimation's discs are split into two parts (each with an SRP of nearly $70). Because of the horror subject matter (featuring many corpses), the rating is a well-earned TV-MA.
For those audience members looking for an original take on the legend of zombies/vampires, Shiki provides enough entertainment and engaging storytelling to satisfy the blood-thirsty.
By John Soltes / Publisher / John@HollywoodSoapbox.com
Shiki: Parts I and II

Blu-ray/DVD combo

Rated TV-MA

Rating: