New anime DVDs from FUNimation: 'Dragon Ball Z Kai' vs. 'Fairy Tail'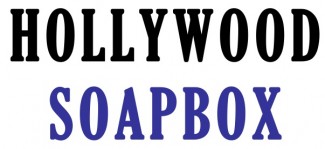 • Dragon Ball Z Kai: Part 7
In one corner we have Goku, savior of the world. In the other corner we have Prince Vegeta, crazed warlord with destruction on his mind. Let's get it on!
Getting introduced to the Dragon Ball universe can be difficult. There are so many story lines and characters that newcomers have a difficult time entering the realm and learning all the stories. Dragon Ball Z Kai, a reimagining of Dragon Ball Z, is a helpful starting point. The show promises to be bigger, faster and brighter than the much-beloved original series.
After playing on Nicktoons for several years, the series was finally released on Blu-ray and DVD by FUNimation Entertainment. The show, including this Part 7 box set, is mostly harmless and readymade for younger anime viewers. The DVD sets can be a little confusing, mostly because they are broken into a dozen or so episodes (the TV seasons were longer). The plus-side of the DVD sets is that they are relatively cheap, with an SRP of $34.98. Amazon.com features discounts as low as $18.49.
• Fairy Tail: Part 4 follows Erza and the Tower of Heaven, all under the evil guise of Jellal. For the uninitiated, there's probably a few words in that first sentence that will furrow the brow. First off, Fairy Tail is a guild of rowdy wizards who break many magical rules. They operate within a kingdom known as Fiore, seeking out new cases to solve and, of course, collecting copious amounts of money for their services. Guilds clash against other guilds, and it's up to the Fairy Tail team to persevere.
Part 4 focuses mostly on Erza and her nemesis Jellal. But anyone with a love for wizardry, quirky anime and mystical magic will enjoy Fairy Tail. Parents take note: The series is rated TV14. The SRP price is a hefty $54.98, but Amazon.com currently has it on offer for only $25.95.
By John Soltes / Publisher / John@HollywoodSoapbox.com
Click here for more information.