YOUR GUIDE: Fan Expo Canada packs in the celebrities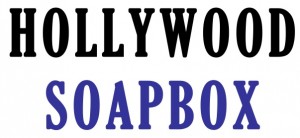 Fan Expo Canada is ready to descend on the Metro Toronto Convention Centre, Aug. 23-26. One of the largest events of its kind, the convention has gathered an increasingly robust list of celebrities and comic legends to appear throughout the four-day event. Expect plenty of opportunities for autographs, photo ops and one-of-a-kind purchases.
From the sci-fi world, the headliners are Patrick Stewart (Star Trek: The Next Generation) and Gillian Anderson (The X Files). Anderson, in particular, is making a rare appearance on the convention circuit. Expect long lines for both.
Other names include: Jonathan Barrowman (Doctor Who), Christopher Lloyd, Luke Perry, Jason Priestley, Lou Ferrigno and Jonathan Rhys-Myers (The Lord of the Rings). Horror fans will delight at the chance to shake hands with director John Carpenter, while sci-fi geeks will be able to meet Jamie Bamber (Battlestar Galactica) and Joe Flanigan (Stargate: Atlantis). James Marsters, Nana Visitor, Rose McGowan and Futurama's Billy West will also be on hand.
True Blood fans will have Sam Trammell, Denis O'Hare and Nelsan Ellis. The Walking Dead fans will have Norman Reedus and Jon Bernthal. Dexter's Jennifer Carpenter will appear, plus Juliet Landau, Chris Sarandon, Tony Todd, John A. Russo (Night of the Living Dead) and Lloyd Kaufman.
Some great comic names will also be in attendance, including Neal Adams, Greg Capullo, Darwyn Cooke, Francis Manapul and Jimmy Cheung. Of course, no convention is complete without Stan Lee.
Jason Mewes and Kevin Smith will be on hand to offer their performance of Jay & Silent Bob Get Old.
There are numerous ticket packages, and here's a breakdown…
• Thursday costs $25. Friday costs $30. Saturday costs $40. Sunday costs $35. A four-day pass costs $95.
• Children are only $10, with a paying adult.
• Jay & Silent Bob tickets are $39.
• VIP passes are available for Patrick Stewart ($299) and Stan Lee (sold out).
What celebrity are you most excited to see? Leave your comments below.
By John Soltes / Publisher / John@HollywoodSoapbox.com
Click here for more information. Fan Expo Canada takes place Aug. 23-26 at the Metro Toronto Convention Centre, 222 Bremner Blvd. in Toronto. On Thursday, the convention is open from 4 p.m. to 9 p.m. On Friday and Saturday, the con is open from 10 a.m. to 7 p.m. On Sunday, the convention is open from 10 a.m. to 5 p.m.