'Mooch Goes to Hollywood' continues to bark on DVD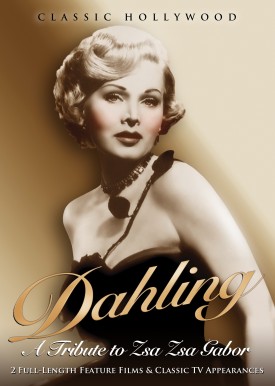 Mooch Goes to Hollywood is one of those unfortunate resume bullets for Zsa Zsa Gabor, James Darren, Vincent Price, Jill St. John, Jim Backus and Mickey Rooney. The 51-minute television special from 1971 is a pointless exercise in dull family entertainment. It provides some laughs, but always for unintended reasons.
The star here is Mooch, a lovable dog who tries to make it big in Hollywood as an animal actor. On his way to the audition, he gets sidetracked by a few run-ins with notable celebrities. Price meets up with the pooch at the Brown Derby, while Darren takes the dog to the veterinarian. Gabor provides the voiceover talents in her sexy Hungarian accent.
Mooch finds himself in some precarious positions, and it's up to Gabor to guide him in the right direction. On more than one occasion, the dog strays into the "seedy" part of town where the hippies and sex shops are all located. He even barks at a Playboy bunny.
The program is mostly harmless and serves as a critique of Hollywood's inherent ridiculousness. But when a lovable dog is making this allegorical point, it's hard to take anything too seriously. More often than not, Mooch Goes to Hollywood feels like a strange misfire (on all fronts).
Case in point: Each time Mooch meets up with a new best friend, there's a cheesy dream sequence featuring the actor and dog running on the beach. Imagine that, Vincent Price lovingly running on a beach with a four-legged friend. For oddball purists, there may be some interest in how strange Mooch Goes to Hollywood can be, but for the most part, this "cult favorite" has lost almost all of its luster.
By John Soltes / Publisher / John@HollywoodSoapbox.com
Mooch Goes to Hollywood is included on the new DVD set, Dahling: A Tribute to Zsa Zsa Gabor.