SEASON PREMIERES: 'Game of Thrones' disappoints, 'The Killing' succeeds?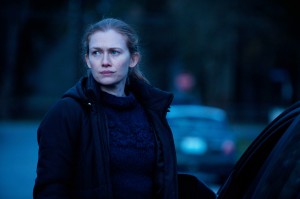 In the battle of season-two premieres, there was a lot more to enjoy in The Killing's relaunch compared to HBO's Game of Thrones.
The AMC murder-mystery series has been hit hard by critics and audience members who are still upset over unanswered questions from the season one finale, but the second season started with intense drama and biting suspense. For two hours of TV entertainment, The Killing provided a reinvigorating invite back into the world of detectives Sarah Linden (Mireille Enos) and Stephen Holder (Joel Kinnaman).
The mystery surrounding the murder of Rosie Larsen continues to spiral out of control, but the show continues to keep one's interest. The drama largely achieves its goals by sticking to fine-tuned characterization. Linden and Holder are fascinating company, and the premiere episode was also a great time to get into the head of Stan Larsen (Brent Sexton), Rosie's father, and Belko Royce (Brendan Sexton III), Stan's work buddy who ended up shooting Councilman Darren Richmond (Billy Campbell) last season.
It would have been nice to have Mitch Larsen (Michelle Forbes), Stan's wife, back for some scenes. Her whereabouts are still unknown, but it's likely she'll reappear soon.
As far as the overall murder mystery, the plot is definitely entering "far-fetched" land where everyone seems like a suspect. The two-parter season premiere tries to keep everything together without too many gotcha moments. Still, one hopes it sticks to the meticulous police work of the inaugural season, rather than become another CSI or Criminal Minds.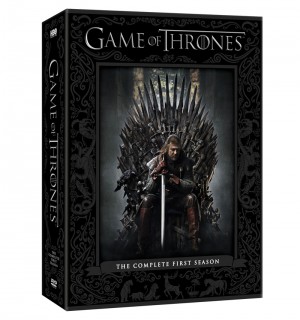 Game of Thrones, on the other hand, had everything going for itself. It finished season one with so many intriguing plot points and surprise occurrences that audience members waited with bated breath for season two. But the overall impact of the new episode was a big thud.
Not much happened, and everything now seems oddly different. The characters we've come to know and love (or hate) have taken a sideline to a bunch of new faces. The only one who remains vastly interesting and entertaining is Tyrion Lannister (Peter Dinklage), who has become the new hand of the king. His tete-a-tete with his sister, Cersei (Lena Headey), is the best scene of the otherwise forgettable episode.
The Starks have won some victories in the war, but they are still trying to figure out the best way to make the long trek to King's Landing. Catelyn Stark (Michelle Fairley) was hardly seen, neither was her daughter Arya (Maisie Williams). The focus fell on Daenerys Targaryen (Emilia Clarke) and her increasingly difficult efforts to find that damn Narrow Sea. But those expecting some dragon action were sorely disappointed.
Of the new characters: Robert's oldest brother, Stannis Baratheon (Stephen Dillane), will vie for the iron throne. But he will have competition from his youngest brother Renly (Gethin Anthony, not see in the premiere), Robb Stark (Richard Madden) and just about everyone else in and out of Westeros.
There wasn't even enough time to listen to the entertaining council of the king. Oh, how we miss the witty suggestions of the Spider (Conleth Hill).
Game of Thrones will rebound, to be sure. And The Killing may falter. There's still enough excellence in both shows to offer immense entertainment on Sunday nights. These are some of the best episodic dramas in recent memory, but they have both proved their imperfections.
By John Soltes / Publisher / John@HollywoodSoapbox.com