'Digital Media' from PBS investigates the changing classroom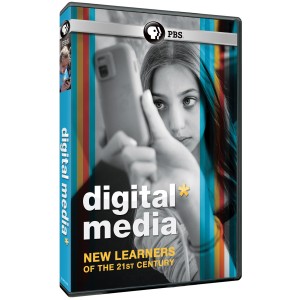 Digital Media: New Learners of the 21st Century moves at the speed of light through the changing landscape of the American classroom. After 60 minutes of watching brilliant students engage with various forms of technology, it's hard not to feel enthusiastic about the long-term prospects of the nation's education system.
Following five educational programs across the United States, the documentary investigates how a variety of technological platforms are informing not just what students learn, but how they learn it. There are inspiring examples of teenagers building video games to better improve their strategy and solutions skills. There are groups of high schoolers taking professional photographs, filming movies and using iPhones to navigate museums and cities. The scenes of progress captured by director Drea Cooper are engaging and promising.
The bubble deflates a bit when the end credits begin to roll. After spending one hour with these enterprising subjects, one has to wonder how does all of this success work? Where is all the money coming from for these programs? Yes, the technology is increasingly changing the classroom, but are these opportunities trickling down to disadvantaged neighborhoods?
In fact, with no subtext on the funding or even how one signs up for these programs, it's hard to believe that the documentary exists anywhere but Cloud 9. It's a beautiful snapshot, but one that feels oddly detached from reality. As much as it highlights the latest trends and social media advancements, it also disregards the difficult finances of certain districts. While some privileged students are able to take advantage of top-of-the-line camera equipment, others are stuck in schools that struggle with more basic features like computers and Smartboards.
Obviously, given the constraints of a 60-minute program on PBS, Digital Media couldn't cover every educational topic under the sun. As much as a discussion on the financial situation is necessary, Cooper needs to be commended for focusing her eye on a few subjects and sticking to her thesis from beginning to end. There's no denying that the short film, which is now available on DVD, depicts the professional lives of dreamers, and that means there's an inherent optimism built into every frame of the documentary.
Thankfully, the production team doesn't feature one talking head after another. All of the interviews with students and educators are sprinkled throughout actual footage of the technology being put to instructional use. And when a particular interviewee is talking, Cooper conveys his or her words in a slick, interesting manner — which only seems fitting for the subject matter at hand.
Digital Media: New Learning of the 21st Century is the definition of snapshot filmmaking. It wouldn't have worked 10 years ago, and it probably will feel dated 10 years down the road. Its sole purpose is to give us a status report on the ever-changing American classroom in the 21st Century. We look through the window, knowing that the portrait is always changing, progressing and reinventing itself. Although it's not a complete picture, the images and words that do surface from these students are enough inspiration to power the nation for years to come.
By John Soltes / Publisher / John@HollywoodSoapbox.com
Digital Media: New Learners of the 21st Century

Directed by Drea Cooper

Originally aired on PBS, now available on DVD

Running time: 60 minutes

Rating: