YOUR GUIDE: Get ready for the Mad Monster Party in Charlotte, NC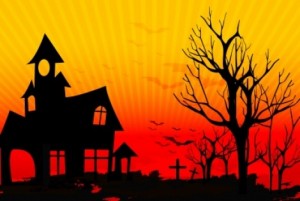 The Mad Monster Party will roll into the Blake Hotel Uptown Charlotte at 555 South McDowell St. in Charlotte, N.C., from Friday, March 23 to Sunday, March 25. When compared to similar horror conventions around the nation, the Mad Monster Party has arguably the best lineup of guests. Just about anyone popular in the genre will be on hand to sign autographs, pose with fans and party with fellow monsters.
Confirmed guests include:
• Ace Frehley (Kiss)
• Rutger Hauer, Joe Turkel and James Hong (Blade Runner)
• Brad Dourif, Alex Vincent and Chris Sarandon (Child's Play)
• Roddy Piper (WWF)
• Angus Scrimm (Phantasm)
• Linda Blair (The Exorcist)
• Tony Todd (Candyman, Final Destination)
• Marky Ramone (The Ramones)
• David Prowse (Darth Vader)
• P.J. Soles (Halloween, Carrie)
• John Russo and George Kosana (Night of the Living Dead)
• Michael Berryman (The Hills Have Eyes, Weird Science)
• Bill Moseley (The Texas Chainsaw Massacre 2)
• Ricou Browning (Creature from the Black Lagoon)
…plus many, many more.
Tickets are a bargain. Single-day passes cost $20 in advance, or $25 at the door. Weekend tickets are only $45 ($55 at the door). There's also a VIP option for $199. Click here to purchase passes.
The three-day convention will also feature walk-through haunted attraction called The Haunted Mill, panels, screenings, a live-snake exhibit, karaoke and a car show.
The con opens Friday, March 23 from 6 p.m. to 10 p.m.; Saturday, March 24 from 11 a.m. to 7 p.m.; and Sunday, March 25 from 11 a.m. to 6 p.m.
By John Soltes / Publisher / John@HollywoodSoapbox.com