'The Innkeepers' is an old-school ghost tale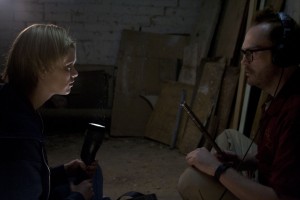 Director Ti West has created an effective throwback horror movie with The Innkeepers, a creepy ghost tale now available on video on demand and playing in select theaters. It features two main characters, a haunted hotel and some strange things that go bump in the night. There are few ingredients, but, when taken together, they make for a scary recipe.
Claire (Sara Paxton) and Luke (Pat Healy) are on the midnight shift at the Yankee Pedlar Inn, a Connecticut hotel that's ready to shut its doors for good. There are only a couple guests staying at the hotel, so it looks like the Yankee Pedlar will close down without much fanfare.
Although they were expecting business as usual, it doesn't take long for Claire and Luke to realize that something is awry. There are weird sounds around the hotel, and one guest (played by Kelly McGillis) has a penchant for talking about the presence of ghosts.
Claire and Luke are initially intrigued by the prospects of a possible haunting. They are amateur ghost hunters and run a web site to display their findings. Before the Yankee Pedlar's final days, they were interested in ghosts from a distance, relishing the stories of possessions and nighttime scares. But when faced with the prospects of a haunted hotel, the two take a collective gulp and realize they're in way over their heads.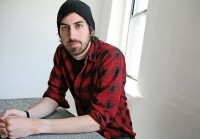 The movie succeeds on two fronts. First, both Paxton and Healy are likable and believable. They have a true chemistry with each other, and it's not hard to think of them as friends in real life. They speak their lines of dialogue with a skilled conversational tone, and it feels organic and real.
In the beginning of The Innkeepers, they are two bored 20-somethings who are tired of their love life and their hourly jobs. They talk like two people with nothing better to talk about. Credit should be given to West, who also wrote the screenplay. His selection of words is key to the movie's success. There are no annoying genre scenes where the characters either sound too dumb or too smart. Claire and Luke are a couple of small-town regulars stuck in the middle of a scary setting.
The movie's other strong point is West's dedication to the haunted-house theme. He uses the Yankee Pedlar, which is an actual hotel in Connecticut, like a painter uses a blank canvas. He films lonesome hallways, locked doors, eerily lit corners and dark staircases. There are not too many jump-out-of-your seat moments in the film; The Innkeepers is more focused on atmospheric scares and creating a genuine sense of dread and uneasiness.
The 100-minute movie isn't perfect. Like so many horror films, the ending is unsatisfying and cheapens the hard work of the cast members. Also, although McGillis' character is meant to offer some advice on the prevalence of spirits, she proves to be too much of an intrusion and scapegoat. Horror movies often require a character to explain what just happened, but when they give their speeches and fill in the plot holes, it always feels too convenient and contrived.
West, who is slowly becoming a maestro of the horror genre, has created an effective scary movie with few beeps and whistles. The fact that The Innkeepers doesn't descend into a torturous bloodfest is worth celebrating. The fact that this ghost tale is truly haunting is icing on the cake.
By John Soltes / Publisher / John@HollywoodSoapbox.com
The Innkeepers

Written and directed by Ti West

Starring Sara Paxton, Pat Healy and Kelly McGillis

Running time: 100 minutes

Rated R for some bloody images and language

Rating: