'Chinglish' looks at what happens when you get lost in translation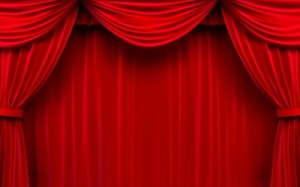 David Henry Hwang's latest play is a smart, often hilarious look at an American businessman trying to make commercial inroads in mother China.
In Chinglish, which recently transferred to Broadway from Chicago's Goodman Theatre, the talented Gary Wilmes plays Daniel Cavanaugh, an ex-Enron higher-up who escaped persecution by testifying against his friends. Now, dejected and facing unwanted impoverishment, he's trying to rebuild his family-owned sign business and score a lucrative deal with a new cultural center in Guiyang, China.
There are many obstacles standing in his way, but none more ferociously intimidating than Xi Yan (Jennifer Lim), the vice chair of the regional ministry of culture and a woman who refuses to be steamrolled by American capitalists. Lim, giving an extraordinarily skilled performance, makes the character intoxicating to watch. She stands at attention and speaks her mind. People tend to listen. She's so good that she sucks some of the life away from the otherwise decent actors.
The two-act play proceeds through a series of cultural encounters where Daniel tries to learn the ways of his new corporate playground. Helping him in these uncharted waters is Peter Timms (Stephen Pucci), a British translator who passes himself off as a high-minded business consultant. Peter speaks the local language and is able to represent Daniel's best interests when conducting business with Xi Yan and the minister, Cai Guoliang (Lary Lei Zhang).
Many of the scenes where the two cultures collide are hilarious. Helpful super-titles let audience members in on the joke. When a conversation crashes and burns, we get to read what's actually being said in the foreign tongue. This makes for a hilarity that is genuine, but feels somewhat unearned and slightly off-base. Chinglish is trying to examine the cross-cultural experience and, in many ways, it becomes victim to some of the stereotypes it purports to uncover. Is it wrong to continually laugh at a young Chinese woman who trips over the English language?
Still, Hwang's deft hand provides for many winning situations. He smartly builds the entire piece around the interaction of Xi Yan and Daniel Cavanaugh. It seems like the two worlds of China and the United States are synthesized to these sparring partners.  I hesitate to say that each character represents their respective country; after all, Daniel is an ex-Enron guy and Xi Yan has an unsympathetic acid tongue. But the parallelism is evident: We are learning about this topical cultural exchange through the eyes of these broken people.
It's to Hwang's credit that both characters feel believable and also have many likable traits. Although they fight constantly and seem obsessed with making or breaking the deal, they both come to realize that goodness can exist, no matter the circumstance.
Chinglish would feel like a minor work if it weren't for the brilliant acting of Lim and Wilmes. Much of the play falls on their shoulders, and they never buckle under the pressure. Pucci, too, is exquisite as the translator with a hidden agenda. It must come handy that the actor holds a Bachelor of Arts in Mandarin Chinese.
Director Leigh Silverman knows how to keep the performance moving along at a brisk pace, and David Korins' swirling set is marvelous, offering several business-minded settings with a few simple spins.
Some may look at Chinglish as slightly sitcomish. It is built around cultural differences and mistranslated phrases. So, yes, much of the humor comes from stupid mistakes. But Hwang and company realize that these mistakes give us all a greater sense of humanity. It's OK to laugh, I guess — just as long as we learn.
Simply put, Chinglish translates well.
By John Soltes / Publisher / John@HollywoodSoapbox.com
Chinglish

Writt

en by David Henry Hwang

Directed by Leigh Silverman

Starring Jennifer Lim, Gary Wilmes, Angela Lin, Christine Lin, Stephen Pucci, Johnny Wu and Larry Lei Zhang

Playing at the Longacre Theatre at 220 W. 48th St. in New York City.

Click here for more information. Tickets start at $31.50.

Running time: 120 minutes

Rating: