Flamenco dancer Soledad Barrio will offer rare workshop in NYC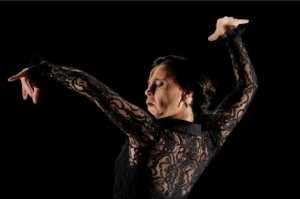 Soledad Barrio, the leading interpreter of flamenco, is set to give New York City residents a rare opportunity this November. Consider it an early holiday gift. The Bessie-winning dancer will offer a limited (and affordable) workshop in midtown Manhattan.
On Nov. 13-19, Barrio will share some of her skilled expertise as lead dancer with Noche Flamenca, the prestigious troupe headed by Barrio's husband, Martín Santangelo.
Classes will be held at Pearl Studios, 500 8th Ave., between 35th and 36th streets, on the 12th floor. Each class will be broken down into two parts: The first hour focuses on technique, and the second hour focuses on choreography. Both hours are open to dancers of all levels.
Weekday classes are from 6 p.m. to 8 p.m., while weekends are from noon to 2 p.m.
"Soledad covers an in-depth approach to technique, repertoire and interpretation that results in a thorough understanding of the art of flamenco," according to a press release.
Single classes cost $30. To attend one class per day for the entire week, the cost is $20 per class. Two classes each day for the entire week is $18 per class.
Advanced registration is highly recommended. E-mail martin@nocheflamenca.com or myers.judy@gmail.com for more information. Fees are payable by check or cash on the first day of class.
For questions, call Judy Myers at 212-787-2712.
Visit Noche Flamenca on the web at nocheflamenca.com and www.facebook.com/nocheflamenca.
By John Soltes / Publisher / John@HollywoodSoapbox.com
Click here for Hollywood Soapbox's recent coverage of Barrio's performance in New York City.