'BACHELOR PAD' REVIEW: Let's see who hooks up first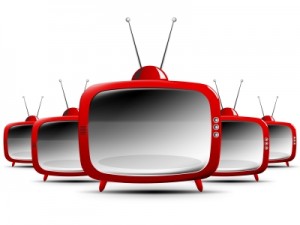 This show is crazy!
If you haven't given The Bachelor or The Bachelorette a chance then I want to draw your attention to a clever twist on the premise of these two hit reality shows.
Bachelor Pad takes a selection of hopeful singles from the previous seasons of The Bachelor and The Bachelorette and throws them in a house pinning them up against one another for a prize of $250,000. As you can imagine when you put a crew of very attractive young adults in a house together with an unlimited supply of alcohol, you get a lot of love connections and a lot of mudslinging bickering.
The two most intriguing house guests are Jake and Vienna, who were engaged for several months and had a very nasty and public breakup, which ended when Vienna allegedly sold her story to the tabloids. Vienna shows up to the house with new boyfriend Casey, who appeared on a previous season of The Bachelorette and is best known for his line, "I will guard and protect your heart."
Casey is prepared to fight for his girlfriend's honor, while Vienna seems very close to tears when Jake walks through the doors. Jake immediately tries to diffuse the impending confrontation by proactively asking to speak to Casey in order to smooth things out.
The first challenge is appropriately called "hooking up." The bikini-clad female contestants have to pick a male partner to cling to with legs and arms while the males are suspended in air creating a very intimate first encounter. All teams are determined to get immunity from elimination, but the physical strain of "hooking up" is more than some of these buff singles can handle.
In the end, the winner is Jake's team to the regret of Vienna. Jake is given a rose to save one other person from elimination. Much to the surprise of his "friend," Gia, he selects Vienna.
Jake appears to still have quite a soft spot for Vienna, even after their tumultuous relationship. Or is this is all strategy? Vienna is more than shocked by Jake's olive branch, but this does not sway her determination to get Jake off the show as soon as possible.
Next the deliberation and private negotiations begin. The girls must vote off one guy and the guys must select a girl to go home. Immediately, you see a lot of the singles coupling up and creating alliances.
Are these connections for genuine love or the love of money? In the end, the votes go to Alli Travis and Justin Rego (aka The Wrestler).
Tune in next week for more "hooking up" and beautiful bodied singles on Bachelor Pad.
By Bear Adams / TV Columnist / Bear@HollywoodSoapbox.com
Bachelor Pad

ABC, Mondays at 8 p.m.

Click here for more information.