'DEXTER' REVIEW: Season Four, Episode Six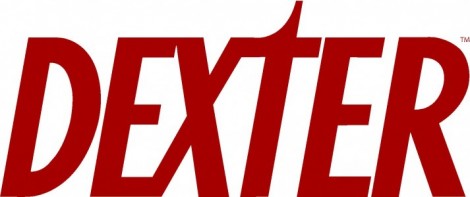 Review of "If I Had a Hammer" (04:06)
SPOILER ALERT!
Dexter's sixth episode in the fourth season dives into family life.
Dexter Morgan (Michael C. Hall) has learned that the Trinity Killer (John Lithgow) is a man known as Arthur Mitchell, a loving father, husband, church deacon and community volunteer. The man is the model of benignity, except, of course, he kills unsuspecting people in the most gruesome of ways.
In Dexter's own life, his wife, Rita (Julie Benz), is still upset that he didn't mention his old apartment, while Debra (Jennifer Carpenter) is still recovering from being shot and watching Frank Lundy (Keith Carradine) killed before her eyes. Rita decides to seek marriage therapy, while Debra wants to get closer to the investigation of her case.
A development in "If I Had a Hammer" that feels semi-unbelievable is Dexter's insistence on taking care of Trinity himself. He refuses to let the police try their hand at the case. But this doesn't stop Vince Masuka (C.S. Lee) from grabbing some genuine DNA from the scene of Trinity's latest killing, a bloody bludgeoning using a hammer.
Another difficult development of the entire series is that the viewer knows too much. There are few surprises in terms of which way the show is heading. This makes the entire "vacation killer" thread a bore in season four. We all know that Trinity is involved somehow, so why are we bothering with this other case and these other suspects?
"If I Had a Hammer" will be remembered as the episode where Dexter finally makes a connection with Trinity. Deciding to pose as a lonely volunteer on a construction site, Dexter befriends Arthur and even uses his hammer (the murder weapon) to help build a house. The connection is made, and now it's Dexter's motive to exploit Arthur's apparently kind ways.
Upon further research, Dexter also realizes that Trinity's cycle involving very precise murders has to do with Arthur's own family. He is recreating his own tragedies (finally, we have a motive).
On the love front, Sgt. Angel Batista (David Zayas) and Lt. Maria LaGuerta (Lauren Velez) decide to break up their personal relationship, in order to salvage their professional one. Will their vow at separation last?
Dexter's fourth season comes alive when Trinity and Dexter are working their malevolent wonders. They are far more interesting characters than most of the other people in their shadows.
The one systemic problem of the series is made paramount in "If I Had a Hammer." With Dexter averting the eyes of the police away from Trinity, then all of the storylines of the Miami Homicide Division take a backseat to the action. The workings of Batista, Masuka, LaGuerta, Quinn and Debra all feel extraneous and a couple days too late.
When Dexter is in charge, it's difficult for him to share the spotlight. That makes for a great central character, but a weak supporting cast.
By John Soltes / Publisher /
John@HollywoodSoapbox.com
Dexter

Showtime

Starring Michael C. Hall, Jennifer Carpenter, John Lithgow, C.S. Lee, Desmond Harrington, Lauren Vélez, Julie Benz and David Zayas


Rating:


Click here to read a review of Dexter: Season One.

Click here to read a review of Dexter: Season Two.

Click here to read a review of Dexter: Season Three.

Click here to purchase Dexter: Season Four on DVD.