'DEXTER' REVIEW: Season Four, Episode Five
Review of "Dirty Harry" (04:05)
SPOILER ALERT!
Let's bring you up to speed …
Frank Lundy (Keith Carradine) is dead. Debra Morgan (Jennifer Carpenter) is in the hospital after a near-fatal gunshot wound. Dexter Morgan (Michael C. Hall) is frantic with family and serial-killing problems. Trinity (John Lithgow) is slowly making his way through victims, and he appears to be the man behind Lundy's case.
Sergeant Angel Batista (David Zayas) and Lt. Maria LaGuerta (Lauren Vélez) are still shacking up. Detective Joey Quinn (Desmond Harrington) and Christine Hill (Courtney Ford) are still shacking up. Vince Masuka (C.S. Lee) is still a pervert. Rita (Julie Benz) is still at home with the kids and hoping for a closer relationship with Dexter.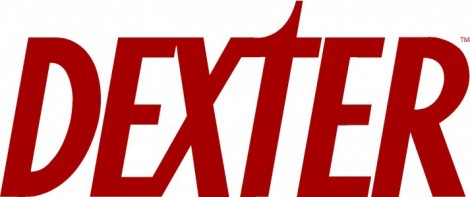 In "Dirty Harry," the focus turns back on everyone's favorite serial killer and his cat-and-mouse game with Trinity.
First, Dexter arrives at his sister's hospital bed, surprisingly showing a genuine care for another human being. While the police think Lundy's murder is the work of the "vacation killer," Dexter thinks Trinity struck after the former FBI agent uncovered some clues.
Around the hospital bed, Debra finally opens up to Anton Briggs (David Ramsey) that she had feelings for Lundy before he was killed. Like a real gentleman, Anton sticks around with the injured detective to see her through the recovery, but then he's out of her life for good.
Rita is kept on the back-burner for most of the episode; that is until she finds out that Dexter is still keeping his apartment and apparently not taking their marriage seriously.
In the torrid love-affair department, LaGuerta notifies the top brass of her relationship with Batista (despite not telling her sergeant first). The consequences for her actions? The higher-ups want to reassign either LaGuerta or Batista out of homicide.
The episode hums along at a good pace, but then it takes a needless detour. Dexter decides to steal the recordings from Lundy's investigation of Trinity (the recordings are now in evidence, after Lundy's murder). He wants to get at the killer before the police do. This may be understandable for Dexter, but it's frustrating for the audience. If the homicide detectives have no chance at catching Trinity because Dexter is averting their eyes, everything within the department feels secondary.
Meanwhile, the police believe they've nabbed the "vacation killer," and Debra decides to move in to Dexter's old apartment. For recompense, Dexter gets a new padlocked shed in the backyard of his house.
Trinity finishes the episode with another gruesome murder, this time involving a hammer. On his way home from the crime, Dexter follows the man and becomes quite surprised when he pulls up to a suburban house and is greeted by doting children and a lovely wife.
Looking at Trinity, Dexter realizes that he's looking at himself.
Killer. Check.
Father. Check.
Husband. Check.
Uh-oh.
"Dirty Harty" is a quality episode, and season four needed this one after two weak segments that took the central plot too far off topic. The budding rivalry between Dexter and Trinity is what this season should focus on. The relationship between these dark, fascinating characters is worthy of the time.
On a side note, Carpenter has become one of the finest actors on the show this season. Her character of Debra Morgan goes through a lot (perhaps a little too much), but she always grounds her performance in painful reality.
We'll keep watching.
By John Soltes / Publisher /
John@HollywoodSoapbox.com
Dexter

Showtime

Starring Michael C. Hall, Jennifer Carpenter, John Lithgow, C.S. Lee, Desmond Harrington, Lauren Vélez, Julie Benz and David Zayas


Rating:


Click here to read a review of Dexter: Season One.

Click here to read a review of Dexter: Season Two.

Click here to read a review of Dexter: Season Three.