'DEXTER' REVIEW: Season Four, Episode Four
Review of "Dex Takes a Holiday" (04:04)
SPOILER ALERT!
Episode four of season four finds Dexter Morgan in an impossibly far-fetched situation that belies logic. "Dex Takes a Holiday" stands a rare misfire for a series that prides itself on tying up loose ends.
Rita (Julie Benz) and the kids are attending a wedding for a few days, so Dexter (Michael C. Hall) is left to his own volition. Everyone's favorite serial killer isn't going to buy beer and lounge on the couch; he's going brandish his tools and find an unsuspecting victim. This is Dexter, after all.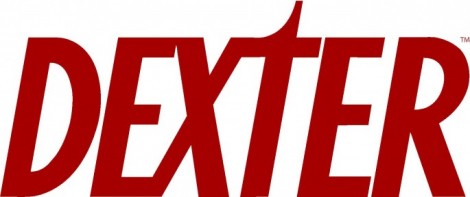 His person of interest is actually a police officer from another department: Zoey Kruger (the lovely Christina Cox), who some believed killed her entire family. But instead of the officer coming under the spotlight of her own department, the killings were pegged on a violent druggie who conveniently died.
Introducing another of these "baddies" while the malevolent Trinity Killer (John Lithgow) is still lurking around Miami is a double-edged sword. Yes, it serves as a nice break from the action and gives Dexter a much-needed episodic feel. However, when you have the finest of fine acting coming from Lithgow, everything else is a let-down. It begs the question: Do we really care about Kruger, and why does Dexter care so much?
On the romantic front, Sgt. Angel Batista (David Zayas) and Lt. Maria LaGuerta (Lauren Velez) quarrel over whether they should disclose their relationship to the higher-ups in the department. LaGuerta wants everything out in the open, while Batista is content keeping secrets. They both consult Dexter for advice.
Also on the romantic front, Frank Lundy (Keith Carradine) and Detective Debra Morgan (the exceedingly exquisite Jennifer Carpenter) continue to track Trinity's every move. Their professional closeness begins to spill over into personal territory, much to the chagrin of Debra's boyfriend, Anton Briggs (David Ramsey).
As Trinity preps another kill, this time involving a bar fight, Lundy and Debra close in on the suspect.
As everyone is juggling different balls in the air, Dexter is stuck with Kruger's unrelated murder case. It's an odd development that doesn't seem to fit. Not only does it leave Dexter open for inspecting eyes, but it also becomes so outlandish that it's difficult to believe. Dexter actually walks into an open house run by Kruger's real estate agent to get a feel for the property. The old, smarter Dexter would likely laugh at such a childish move.
Also, Dexter, using his real name, inquires with the local blood specialist about Kruger's case. Hmmm? Wouldn't that person put two and two together if Kruger went missing?
It's difficult to believe any of this would happen and that Dexter would get away with it.
The episode is redeemed in the final moments when a true shocker occurs: Debra and Lundy finally disclose their feelings for each other, and, as these things tend to happen, they are both shot. Lundy's wound is fatal, while Debra is left with a haunting image of the man she loves dying right before her eyes. The identity of the killer is concealed.
It's a chilling capstone to an otherwise forgettable episode.
R.I.P. Lundy; you were one of our favorite characters.
By John Soltes / Publisher / John@HollywoodSoapbox.com
Dexter

Showtime

Starring Michael C. Hall, Jennifer Carpenter, Keith Carradine, John Lithgow, C.S. Lee, Desmond Harrington, Lauren Vélez, Julie Benz and David Zayas


Rating:


Click here to read a review of Dexter: Season One.

Click here to read a review of Dexter: Season Two.

Click here to read a review of Dexter: Season Three.