'DEXTER' REVIEW: Season Four, Episode Three
Review of "Blinded by the Light" (04:03)
Dexter Morgan's family issues come to a head in "Blinded by the Light," the third episode from the fourth season of the hit Showtime series. Not only is the serial-killer-turned-father dealing with an infant and new wife, but now he has to put with neighbors. And they're annoying, so much so that the entire episode is bogged down by their fake neighborliness.
Call me overly critical, but the entire storyline dealing with Rita (Julie Benz) and Dexter (Michael C. Hall) doesn't work for the show. There's never a clear understanding of why Dexter stays with her and her children. Sure, she offers him a chance at normalcy, and sometimes he enjoys being a father, but the characters feel like apples and oranges. Benz is not able to sell the part, and unfortunately she makes Rita one of the weakest points of an otherwise stellar show.
The neighbors add to this boring plot, by entering the fray through a cliché neighborhood watch program (do these really exist anymore?).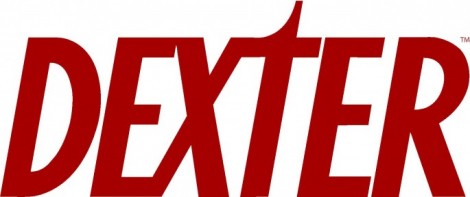 On a more interesting, albeit far more cynical, front is the Trinity Killer (John Lithgow) and his latest kill. Lithgow is playing the part perfectly. He is by far the scariest character to grace the airwaves on the show; he's even scarier than Dexter Morgan himself. This latest murder at the hands of Trinity involves a pseudo-suicide from the top of a five-story building.
Joey Quinn (Desmond Harrington) still thinks Dexter hates him, so he decides to give the blood specialist some sweet seats to the Miami Dolphins. Dexter, in turn, hands them off to Vince Masuka (C.S. Lee), and the slightly strange rivalry between Quinn and Dexter continues.
Christine Hill (Courtney Ford) is proving to be an interesting character, although some of her journalistic tendencies are unrealistic. Yes, police and journalists work closely at times, but romantic relationships probably wouldn't work like they seem to do on Dexter.
The star of season four so far has been Jennifer Carpenter's Debra Morgan. At first, I wasn't a big fan of the character. She seemed to get in the way, and her cursing felt pushed. In season four, Debra has blossomed and become a sympathetic detective for the Miami Police Department. Her romantic tug-of-war between Anton Briggs (David Ramsey) and Frank Lundy (Keith Carradine) is a nicely crafted storyline, and kudos to the writers for giving it the time it deserves.
In the end, "Blinded by the Light" will be remembered as an episode that needlessly takes the spotlight off the burgeoning contest between Trinity and Dexter. The serial killer's neighbors can't hold a flame (or a knife) to the creepy interest of Lithgow's character. Who cares about a neighborhood watch when Trinity is on the prowl?
By John Soltes / Publisher / John@HollywoodSoapbox.com
Dexter

Showtime

Starring Michael C. Hall, Jennifer Carpenter, Keith Carradine, John Lithgow, C.S. Lee, Desmond Harrington, Lauren Vélez, Julie Benz and David Zayas


Rating:


Click here to read a review of Dexter: Season One.

Click here to read a review of Dexter: Season Two.

Click here to read a review of Dexter: Season Three.