Fall in love with the magic of 'Midnight in Paris'
In recent years, the celebrated writer-director Woody Allen has broken from his usual New York City settings and cast his characters in the great countries of Europe. Whether it was Match Point and You Will Meet a Tall Dark Stranger in London or Vicky Cristina Barcelona in Spain, Allen seems to be enamored with a traveler's touch. In many ways, this has enlivened his career, giving him some of his best pictures to date.
Midnight in Paris continues that trend in the City of Lights, and the results are exquisite. This movie, starring an affable Owen Wilson, is a magical love letter to France's capital. Using a mystical, unexplained plot and throwing in a little suspension of disbelief, Allen has given life to a whole universe of historical adoration.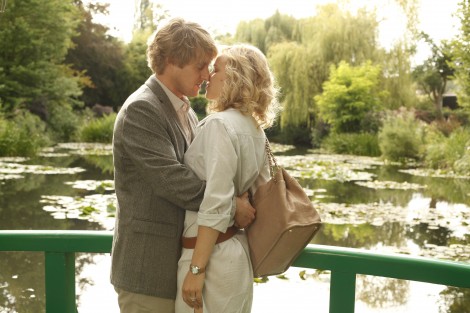 Wilson plays Gil, a character that should be familiar to fans of Allen's work. He's a Hollywood screenwriter who, although successful, yearns for something deeper in his professional life. Deciding to come to Paris with his fiancee, Inez (the unfortunately miscast Rachel McAdams), and her parents (Kurt Fuller and Mimi Kennedy), Gil sets out to find inspiration for his yet-to-be-finished novel. While strolling the streets one night, the clock strikes midnight and, lo and behold, a taxi from another era pulls up to the curb and offers him a lift.
The journey that Gil then takes is one of wondrous consequences. He is catapulted back in time to the golden age of Paris: the 1920s. Through a variety of encounters, Gil meets up with all of the writers and artists he loves with an adorer's eyes. He witnesses the ferocious independence of Zelda Fitzgerald (Alison Pill in a breakout role) and F. Scott Fitzgerald (Tom Hiddleston). He hums along to the tunes of Cole Porter (Yves Heck). He nearly gets into a fight with the rambunctious Ernest Hemingway (Corey Stoll). He is embraced by the literary patronage of Gertrude Stein (Kathy Bates who is, as always, great).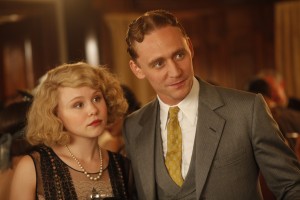 And the list continues: Pablo Picasso, Joséphine Baker, Salvador Dalí, T.S. Eliot.
While in this alternate world, he begins to fall for a mysterious woman known as Adriana (Marion Cotillard), the current flame of the womanizing Picasso. Just when Gil thinks he has found love at first sight and enough helpful advice to finish his novel, he is ripped from the 1920s and brought back to his senses in modern-day Paris.
Reality is tough for the Hollywood screenwriter. Inez, his fiancee, is more interested in rich antiques and Malibu beach houses than finding inspiration in the Parisian rain. Their friends, Paul (Michael Sheen) and Carol (Nina Arianda), are professorial blowhards who walk around Versailles like they built the place. Everything seems so different from what Gil just experienced in the roaring 1920s.
Of course, this drives Gil to find that same curbside at midnight and try to get back to the era he left behind. And he does, time and time again, until he realizes he needs to fix his present circumstances, the time period he was chosen (cursed?) to live in.
Allen's dialogue, as usual, is snappy and filled with funny one-liners. As a director, he falls in love with the windy turns of Paris, both in the modern day and the early years of the 20th century. The period costumes and set designs are perfect, giving off an aura of smoky drawing rooms and lively restaurants.
Wilson, who previously seemed most comfortable in comedies, offers a nice, simple role in Midnight in Paris. He doesn't overplay the whiny attitude that is inherent in Allen's leading-man characters.
McAdams is given the thankless role in the movies. Of the many fine characters, Inez and her parents are the most stereotypical and underwritten. They are such pains in the ass that it's a wonder why Gil sticks with them at all.
Midnight in Paris finds its best parts when Gil is carousing with the literary stalwarts of the 1920s. I would take the company of Hemingway, Stein and the Fitzgeralds over any character in the present day. Like Gil, we become lost among the moveable feast.
By John Soltes / Publisher / John@HollywoodSoapbox.com
Midnight in Paris

2011

Written and directed by Woody Allen

Starring Owen Wilson, Rachel McAdams, Kathy Bates, Marion Cotillard, Kurt Fuller, Mimi Kennedy, Michael Sheen, Nina Arianda, Yves Heck, Corey Stoll, Alison Pill, Adrien Brody and Tom Hiddleston

Running time: 100 minutes

Rated PG-13 for some sexual references and smoking

Bubble score: 3.5 out of 4

Click here to purchase Midnight in Paris on DVD.