INTERVIEW: 'Nobody's Watching' follows one man's journey to find his home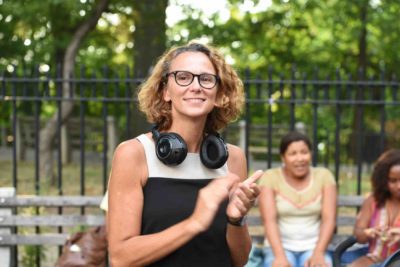 Nobody's Watching, the new feature from director Julia Solomonoff, is set to premiere at this week's Tribeca Film Festival, and that seems quite a fitting location to launch the drama about one immigrant's struggle for identity and his quest to find home. That's because the film is set in New York City, though it's told by a man who has left Argentina to pursue his budding acting career in the Big Apple. What he finds and what he leaves behind eventually clash in a story about life, perception and identity.
"It's a project that took a while," Solomonoff said in a recent phone interview. "Every personal project takes years. I think the story started with observations from people very close to me, to my own feelings about moving to the U.S. and trying to kind of reassert myself and define myself here. Sometimes you have a feeling of who you are, but when you are in a different environment, you discover other things about you that you are not aware of. But you also become very aware of how other people see you and perceive you."
The Argentine director said that after moving to New York she was more conscious of how people's preconceived notions about her and her background. She faced judgment and sometimes a "kind of misread," as Solomonoff put it.
"Some people would say something in Spanish in front of me, thinking I wouldn't understand," she said. "Or the opposite, I would be able to observe other people's conducts towards people that were darker than me just because I was white."
She was fascinated by the incredible and dynamic energy of the Big Apple but also at odds with its bitter side. In one day, she may find herself at the top of her feelings, and by day's end, she traveled 180 degrees to the bottom.
"I came here to study at Columbia [University]," she said. "I was so lucky. I got here with a grant, with a scholarship, but in the same day, I may not have money for lunch. But that night [I was] invited to a really nice dinner with important people, and the next day, not knowing how to pay the rent. That is the way you live in New York."
Her thoughts and experiences are channeled through the main character in Nobody's Watching, a man named Nico, played by actor Guillermo Pfening. Co-starring in the film is Broadway star Elena Roger (Evita). Nico struggles to find a footing for his acting career, and he misses his former lover in Argentina, a man who haunts his thoughts. He is turned down for roles because of his accent and hair color, so he must juggle several different jobs to pay the bills. Eventually he becomes a nanny, and the baby he watches may be the only person in life who listens and understands his predicament.
"In my second film, The Last Summer of Ia Boyita, I worked with Gui, the actor that plays Nico," Solomonoff said. "He had a very minor role, but I really like his physicality, his way of working, his approach. I really got along really well, and when I started writing, I decided that I wanted the character to be a man and not a woman."
The reason for choosing a male lead rather than a female lead, the director said, was because it was a "good disguise." She didn't want to be too close to the character, and having Nico tell his story allowed her, the creator, a certain level of freedom.
"It allows you to create new layers and be more critical, too, when you feel like it's a little bit of a portrait of yourself," she said. "The other thing that was key was I first came to New York 15 years ago to study — single and living in the very vibrant [scene] of the city — and then I went back to Argentina. … I made two films. I had two kids, and I married an American. And we came back here, and then I started seeing a very different New York — that is the parents of New York."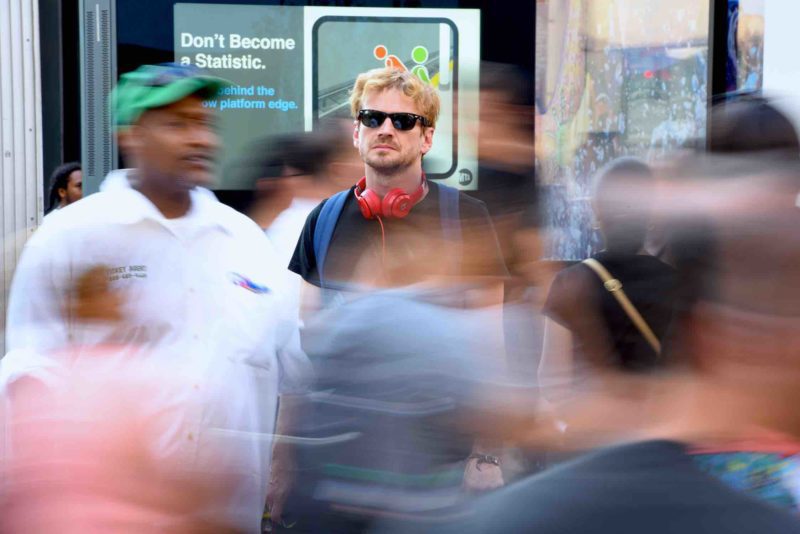 Her current life as a parent in New York is different than her previous life as a student at Columbia, Solomonoff said. She bonded with the nannies she saw around the neighborhood and found them down to earth and more relatable than the mothers of the children.
"The fact that Nico ended up being a nanny became very, very relevant," the director said. "It's not something that in the part is so important, but emotionally that's where he finds his solace in this baby that doesn't judge him, that sees him how he is, in a kind of pre-language state that is more about tenderness and [companionship]. And, for me, that was important that it was a guy because I felt I could explore that more freely than with a woman because once you put a woman with a baby, everybody thinks motherhood. The kind of relationship that Nico has with the baby is not necessarily a father relationship. It's a very deep relationship that doesn't have such an easy niche, so that was the way that I decided that, yes, I wanted it to be a guy because that was the connection to his own tenderness and some kind of home that he would find in this kid."
The topic of immigration is one that has been debated in the presidential election and continues to divide much of the United States. As plans are put into place to build a wall along the southern border with Mexico, immigrants are taking to the streets out of protest and becoming more politically motivated.
Nobody's Watching doesn't deal with the immigration debate in a direct manner, but indirectly Nico is a character who struggles with many of the issues that are facing people in the U.S. and around the world. Solomonoff said when she started researching for the film, she found amazing stories involving the many facets of the immigration process.
"My character Nico is not a hero," she said. "He's not doing something heroic. He is not fleeing a nation that is in war, or he is not a political exile or anything like that. He is somebody who cannot get a hold of his life. He's kind of meandering at this point, and unfortunately, I feel for this guy. He's not a hero, but I feel for this guy. I unfortunately know a lot of people that are in that situation in this city. You don't know if they come because of the heartbreak, because of expectations, because you think they want to reinvent themselves, and then they have to make a huge struggle to stay. But also, for me, the problem with my character, he's kind of wasting his life because he's not taking control of it for a long time. And it comes with the feeling of being uprooted, the feeling of not knowing where he belongs. Until he understands what he needs to do for himself and not to impress anybody, not to prove anything, he's kind of stuck in the city for me."
She added: "Just living in New York seems to justify a lot of sacrifice. … People that are creative that become less creative because they are obsessed with paying rent. People that are more physical that are all the time working in tiny spaces and living in tiny spaces and living on couches. … It's a city that I have a very conflicted relationship with. It's a beautiful city, but I also feel people sometimes sacrifice too much just to hold on to the idea of living in New York as if that meant some kind of success in itself. … Success is doing what you need to do, doing what you want to do, being who you need to be and not trying to impress, but for an actor, sometimes that's hard. They depend a lot on the gaze of others."
By John Soltes / Publisher / John@HollywoodSoapbox.com
Nobody's Watching is currently playing the Tribeca Film Festival in New York City. Click here for more information and tickets.