INTERVIEW: Singer-songwriter Leslie Mendelson returns with 'Love and Murder'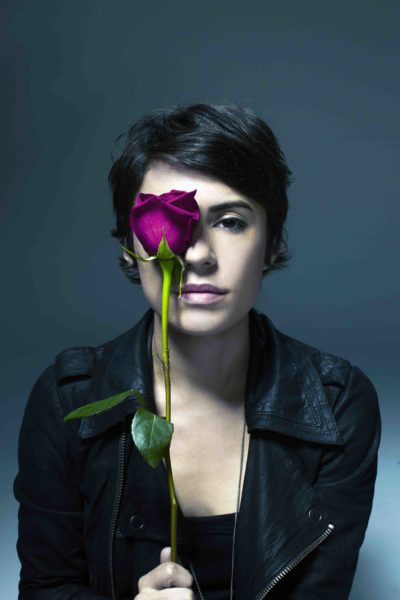 Grammy-nominated singer-songwriter Leslie Mendelson has been taking her music around the country to her many fans, but it has been eight years since her last album. That's about to change with the release of Love and Murder from the Royal Potato Family. The studio effort, produced by Mark Howard, features songs both recently written and a few choice covers from influential artists. Taken together, this selection of music is pure, stripped-down talent on the part of Mendelson.
"Mark Howard reached out to me, and we decided to work together," Mendelson said in a recent phone interview. "So we made a record in three days in Topanga Canyon" in California.
A few of the songs on Love and Murder were written years ago, but most of the material is brand new and should be a welcome addition for Mendelson's fans.
One reason it has taken eight years between the singer's first studio album, Swan Feathers, and her latest effort is because of some changes in her professional career. "I recorded another record I think around 2012," she said. "I thought we were going to maybe put that record out, but instead I wound up doing a bunch of touring. And then the record never came out."
Mendelson then had an opportunity to record an album with Glyn Johns, the legendary producer who worked with the Rolling Stones, Eric Clapton, the Eagles, the Who, the Beatles and the Clash. The singer didn't want to pass up the chance to work with such an important figure in the music business, but unfortunately the project was dropped and never finished.
This meant that Mendelson had almost two albums that were never released. Her latest project with the Royal Potato Family will change that around for the singer. "Studio work has definitely been more of a challenge, but I think lately it's getting easier," she said. "I think just accepting that process of just whatever it is and being OK with it. I do find it more challenging though."
The recording of Love and Murder took place in a house in Topanga Canyon, California. One morning, she was warming up her voice by singing Bob Dylan's "Just Like a Woman" and playing a ukulele. Mendelson's rendition was so strong that they decided to record the tune for the album. It joins two other covers: "Cry, Cry Darlin'" and Roy Orbinson's "Blue Bayou" with The Grateful Dead's Bob Weir.
"I just started playing the chords to ['Just Like a Woman'], and I've always loved that song," she said. "I just started singing it, and it was kind of great because Marc was getting all the sounds together, mics and this and that. … By the time he was ready to record, I'm like, let's just do this song. So it was kind of a little impromptu song that we decided to do."
The duet with Weir was actually recorded before the Topanga sessions. She was an artist in residence at Weir's studio when The Grateful Dead guitarist was rehearsing with his Dead & Co. project. "At the end of the week, I remember just messing around with the song ['Blue Bayou']," she said. "I've always loved the song, and Bob heard it and loves the song as well. So we decided when they were done with rehearsal, we just decided to take a crack at it, and we recorded it live. So I had this track hanging out for a year, and then when I recorded the record, it fit because it was just a very stripped-down acoustic version, which the record is basically that. So it fit in really nice."
Mendelson said that if her fans like her style of music they should enjoy Love and Murder because it's mostly her voice that shines through. There are not too many instruments like Swan Feathers, so that means the arrangements are stripped down. And there's an absence of large drums and horns.
A few of the songs may be familiar to fans who have checked out Mendelson on the road. She has been playing "Jericho" and "Coney Island" in concerts for a bit. Other songs include "Murder Me" and "Chasing the Thrill."
Mendelson will take the new selections on the road with official album release concerts, including April 25 at Berlin in New York City; May 14 and May 23 at Sweetwater Music Hall in Mill Valley, California; and May 22 at Hotel Cafe in Los Angeles.
Playing live is an art form unto itself, and Mendelson loves the chance to bring her music to a crowd. Sometimes, though, there are some butterflies present. "I don't know if it's excitement or nerves," she said. "It's kind of the same feeling sometimes, but I love playing. There's always a little bit of — just breathe before I get on stage. It's usually fine. And even if it's not fine, no one's going to die."
She added: "I feel ultimately we do this because we're entertainers. I'm an artist, but I also like being on stage, wanting to entertain. I feel like that's my job. They paid money to come see me. I want to entertain them."
By John Soltes / Publisher / John@HollywoodSoapbox.com
Leslie Mendelson will release Love and Murder Friday, April 14. Click here for more information.