INTERVIEW: Dr. Pol celebrates 100 episodes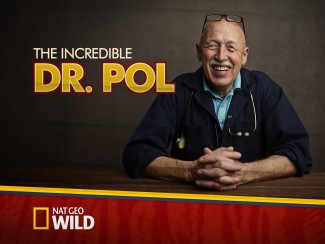 Dr. Jan Pol, the star of Nat Geo WILD's The Incredible Dr. Pol, has celebrated a lot of anniversaries in his 74 years. The veterinarian has helped thousands of pets at his clinic in rural Michigan. Plus, he has endured professional challenges, like working a round-the-clock schedule, and enjoyed personal rewards, like the satisfaction of saving a dog's life.
Pol's latest milestone is the 100th episode of his successful reality series. That special, which will feature highlights from the entire series, will air Saturday, March 25 at 9 p.m. The episode serves as the season 10 finale, and there's no end in sight. Although Pol often considers retirement, but at this stage, it's only a consideration.
Hollywood Soapbox has interviewed Pol numerous times about pets, veterinary care and the challenges of working nonstop. Readers can check out those interviews here. Recently, on the occasion of the 100th episode of The Incredible Dr. Pol, Hollywood Soapbox exchanged emails with the doctor. Questions and answers have been slightly edited for style.
Can you believe you've reached 100episodes? Did you ever think the series would run this long?
No, of course not! Never thought we'd reach 100 episodes, but I'm glad we did. I never thought I'd still be working at 74 either, but you have to take life as it comes and keep going. I don't know how many more we'll do, but I hope there is a lot more.
Why do you think The Incredible Dr. Pol has been so successful?
I guess I'm an old Dutch man who doesn't take orders from anyone, including my wife! The reality of this show is important for people. From day one this was Charles' [Dr. Pol's son] idea, and he always told me, 'Dad, don't do anything for the cameras. Look like there is no camera.' That's what we do.  Nothing is scripted. When there's an animal involved, it is the real thing. They film what we're doing. Nothing is done for the cameras.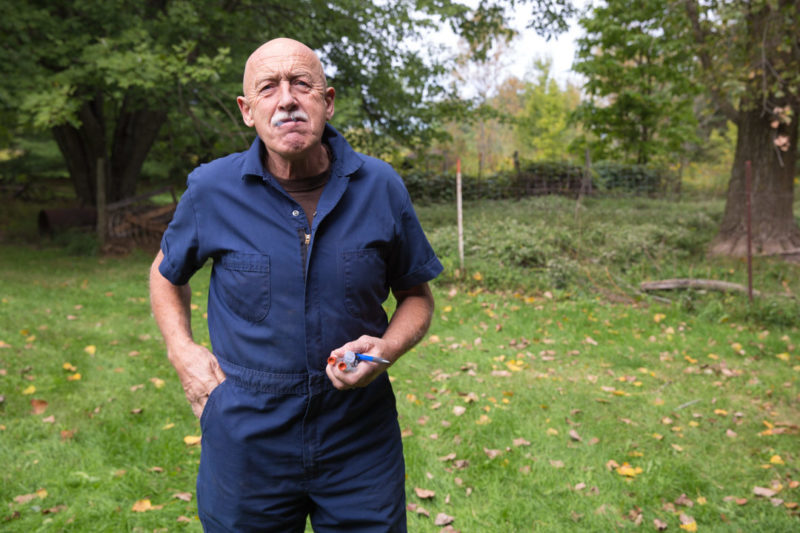 Do you ever see cases in which it's clearly the owner's fault that the pet is hurt or in pain? Is neglect common?
Not in the clinic, but yes, we see that. I work with animal control in six counties. They don't bring the animals to us, but neighbors sometimes contact us. And I go out on calls with animal control. People can get overwhelmed, too many things going on in their lives, and they can't properly take care of their pets. Many times they surrender the animals, and we re-home them. I've done this with cows, dogs and horses. It's how we ended up with our Saint Bernard.
What do you say to clients who may resist spaying or neutering their pet?
I don't say too much. I can't force someone to spay or neuter, but I always suggest it. I keep my spaying and neutering prices low, to make it affordable for pet owners. I always ask, 'Do you want a pet or a pest'? Male or female, if you keep them intact, they will become a pest because they are always trying to find a way to reproduce.
What was the first pet you remember having as a child? I know you grew up on a farm in the Netherlands.
Iwan, a Saint Bernard. I was 4 when he passed away. Then it was Saint Bernards for years. I can't remember how many we had. The last one lived with my mom after my dad died, and we built a fence for her.  Diane and I have a Saint Bernard now named Killian as well as a Newfoundland and a Grand Dane.
By John Soltes / Publisher / John@HollywoodSoapbox.com
The Incredible Dr. Poll will air its 100th episode Saturday, March 25 at 9 p.m. Click here for more information.