INTERVIEW: Go behind the scenes at the Bronx Zoo in new Animal Planet series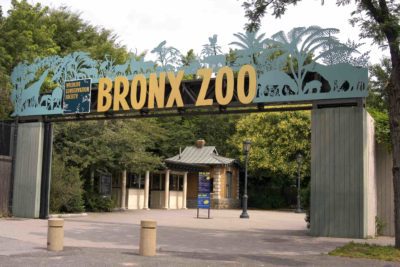 The day-to-day operations of a zoo are based on routine and consistency; however, when dealing with live animals, there's no telling what tomorrow may bring. Such is the case with the Bronx Zoo, the historic institution that is the subject of Animal Planet's newest reality series, The Zoo, airing episodes Saturdays at 10 p.m.
Viewers have a chance to follow the zookeepers and other staff members behind the scenes as they tend to the many species of animals on exhibit at the New York City zoo, which is operated by the Wildlife Conservation Society. At the center of the action is Jim Breheny, director of the Bronx Zoo, who hopes the new series will cause people to fall in love with zoos again.
"I think there's a lot of misconceptions about what zoos and aquariums are today in the 21st century, and a lot of people don't realize how we have evolved … from places that simply exhibit animals so people can go there and just have a nice afternoon to really agents of conservation where we work and use our expertise to help species in the wild that are under various pressures and in a state of decline," he said in a recent phone interview. "A lot of times being in the position that I am, you would get questions or criticisms about zoos, or you'd read an article or something on social media that I would take exception to or just knew wasn't true. And there's not really an avenue for me or anybody else that works in a zoo or aquarium to kind of get our message out there and kind of correct some of these things. So what Animal Planet did for us is they gave us this incredible platform, not that we could preach or send deliberate crafted messages like we could in an op-ed or in a tweet or whatever. They just gave us this opportunity to pull the curtains back on what we do here everyday and let people see for themselves the type of care that the animals get."
Breheny called his staff dedicated and passionate, people who have a variety of skills and expertise. Many of these skills are on display each week when The Zoo airs on Animal Planet. The show doesn't only follow the zookeepers and the furry mammals everyone is trying to see. The series includes the full slate of employees, from the monorail driver to the groundskeepers.
"I think what really shines through in all the episodes is one, certainly how much the people care for the animals, but also that there's a genuine relationship between the animals and the people who care for them," he said. "That's what the viewers are responding so positively to. I mean, I think they're just really pleasantly surprised at the way that the animals and the people relate to each other in the zoo."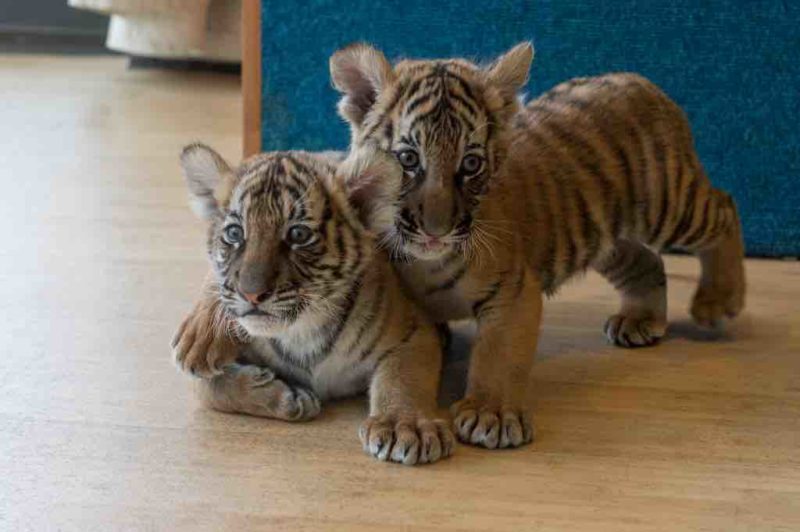 When the Bronx Zoo and Wildlife Conservation Society signed on the dotted line with Animal Planet and the production team, the terms were somewhat simple. The camera operators would have access to everything. Breheny said the only areas that had special rules were the obvious ones: cameras coming into close quarters with dangerous animals or getting so close that the animals might become stressed. Other than those exceptions, the cameras went wherever the stories drove them.
"Actually we didn't end up restricting them from anything really," he said. "The deal we made was total transparency, total access, and we honored that every day of the shoot. And Animal Planet and the production crews, they honored their part of the agreement by working with us and respecting what we do, respecting the needs of the animals, so it really was a great partnership. Once we started filming, we did some really neat things. We kind of got into a rhythm pretty quickly. We hit our stride. There was really no problems in the filming of the production."
The Bronx Zoo, for the uninitiated, is one of the top attractions in New York City. The park opened in 1899 and houses more than 6,000 animals, representing more than 650 species. Visitors walk around a maze of pathways taking in sights of tigers, lions, gorillas, sea lions, red pandas and zebras, among many other animals. The park has a monorail, camel rides, a carousel, children's zoo and annual 5K called "Run for the Wild," which this reporter has participated in.
The parent organization to the Bronx Zoo, the Wildlife Conservation Society, also operates the Central Park Zoo, New York Aquarium, Prospect Park Zoo and Queens Zoo, in addition to funding and organizing conservation efforts across the globe.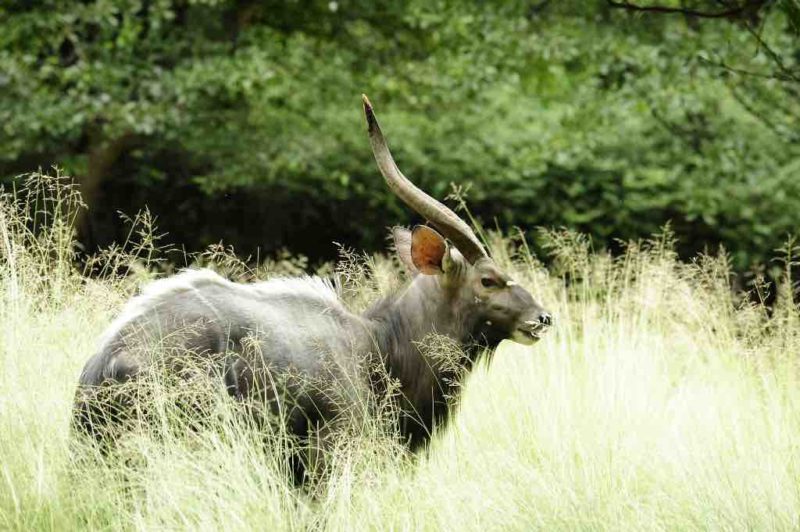 In the Bronx, when the zookeepers are tending to the animals, a daily routine is followed, but no two days end up being the same. "You realize that there's a certain routine to interacting with animals, and actually animals thrive on routine," Breheny said. "They like consistency, but because we have so many different individual animals, so many different species here, basically every day you can almost count on something new and certainly something that you didn't figure on for that day at least popping up. And you kind of have to rearrange your schedule and address it because we're working with living beings. We kind of let them and their situations and their needs on any given day drive our activity."
Breheny didn't prepare his staff for the TV shoot in the usual manner. Only when the producers knew a particular storyline or animal was going to be filmed would let the employees find out about the filming. Everyone on the project strove for authenticity and no staging.
"We actually tried not to make a big deal out of it," he said. "We didn't even want it to appear scripted or staged in any way, so we kind of sprung things on people last minute and said, 'Just do it the way you always do it.' It took people a little time to get used to it, but by and large, I'm really happy with the final product. One of the things I'm most proud of is both the number of staff members we were able to include in each episode, and certainly that's Animal Planet's vision, too. I'm very happy we were able to highlight or spotlight a lot of the people here who come to work every day and maybe work a little bit in anonymity and just don't get noticed because they're not in the public eye. I think this show focuses on some of these people and gives you a little insight into their lives and their thinking and why they chose this as careers."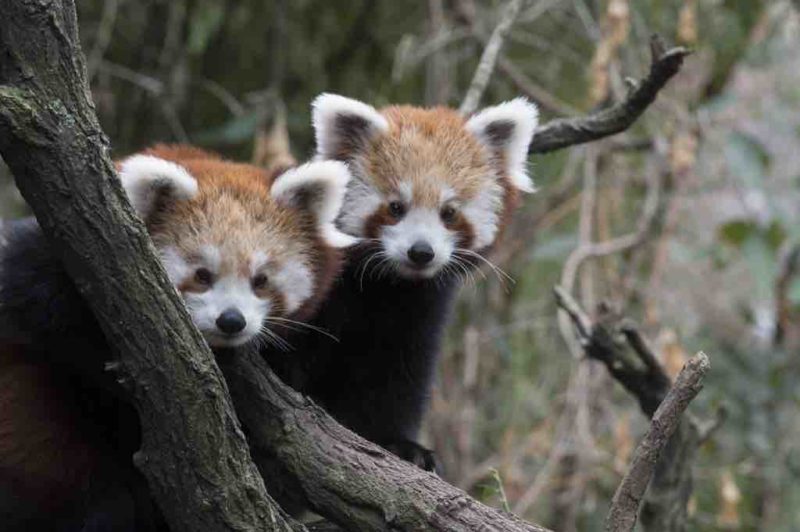 Breheny said working at the Bronx Zoo isn't a job. It's more of a career and even a lifestyle choice. The workers are truly connected to the animals and responsible for animal care. "[The workers] know about our bigger mission of conservation, and they know that everything they do here at the Bronx Zoo contributes to that mission," he said. "By just coming to the Bronx Zoo, it's almost an act of conservation because the revenue that we generate here supports programs that we have, and they learn about animals. And they learn about the difficult situations animals are in all around the world. And hopefully it not only informs them, but it encourages them to take some kind of action and support us in one way or another, whether it's financially or lifestyle changes."
Breheny added: "It highlights the Bronx Zoo, but it basically tells the story of good zoos and aquariums all around the country, zoos that are accredited by [the Association of Zoos & Aquariums]. And the response has been great, so I would say I'd be open to doing more because I think it's doing a real service for the zoo and aquarium community. And more importantly, I think it's allowing the public to see that zoos and aquariums are relevant. I think it's a really important point that people need to know that zoos and aquariums — good zoos, accredited zoos — are relevant in the 21st century. … If we don't do that and take that responsibility that we have seriously, the world is going to be a much poorer place in the next 50 or 100 years, so zoos and aquariums have a big responsibility there. And I don't think there's anybody else who can really convey that message to the public as well as we can."
By John Soltes / Publisher / John@HollywoodSoapbox.com
The Zoo airs new episodes Saturdays at 10 p.m. on Animal Planet. Click here for more information.