INTERVIEW: Circus Now celebrates endless possibilities of the art form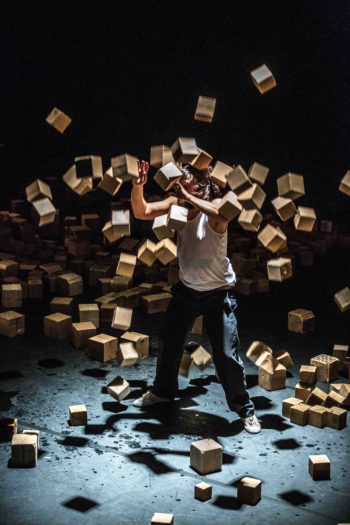 Circus Now is gearing up for its International Contemporary Circus Exposure 2017, a weekend of performances at New York University's Skirball Center for the Performing Arts. Audience members can expect a selection of eclectic circus companies from around the world. They will perform unique acrobatics, dazzle with death-defying aerial sequences and strike the funny bone with clever tricks. The common denominator among each of the circus companies is quite simple: They believe in circus as a vibrant art form.
So does Adam Wooley, who runs Circus Now and is tasked with finding the diverse offerings for the March 3-5 performances.
Circus Now "is all about presenting the sophistication and the diversity of what circus arts looks like around the world today," Wooley said in a recent phone interview. "The circus arts of America have been in this same public conception for the past 30 years or so since Big Apple Circus started in the '70s, and all around the world, circus arts went the direction of all the other arts in terms of an explosion of both interests and what the work means both in an artistic sense and an entertainment sense. And in America, we don't see that as much. Not only are the performing arts in general kind of struggling to maintain themselves, but circus in particular kind of became defined as Cirque du Soleil and Ringling Brothers. And that was kind of the end of the picture, so … we're trying to bring international circus artists and local domestic circus companies together to educate the public about what circus arts looks like around the world today both as an entertainment but more importantly as an art form."
The companies at this year's international showcase include Only Child Aerial Theatre from the United States, Boom! Circus from Italy, Race Horse Company from Finland, Almanac Dance Circus Theatre from the U.S. and Nacho Flores Company from France. Finding these companies and bringing them to Greenwich Village for a series of performances is a feat worthy of a safety net.
"The first step is contacting some of the government funding agencies to find out what companies are producing new and fresh work and exciting work and who their cultural institutions are interested in funding to come to the United States," Wooley said. "In Finland, circus is kind of a national obsession. They actually have an entire organization called CircusInfo Finland, and they produce just so much circus, just all the time producing circus. So it's kind of quite easy to go to them and say, OK, who are the Finnish companies?"
For the American companies, Wooley finds them through his deep connections in the circus world. He is involved in the American grassroots circus community because of his role as a circus coach, and he also serves on the board of directors for the American Circus Educators Association.
"When people are creating new American circus work, I just tend to hear about it," he said. "So the American companies I reach out to just from knowing about them, and the international companies come to me a bunch of different ways."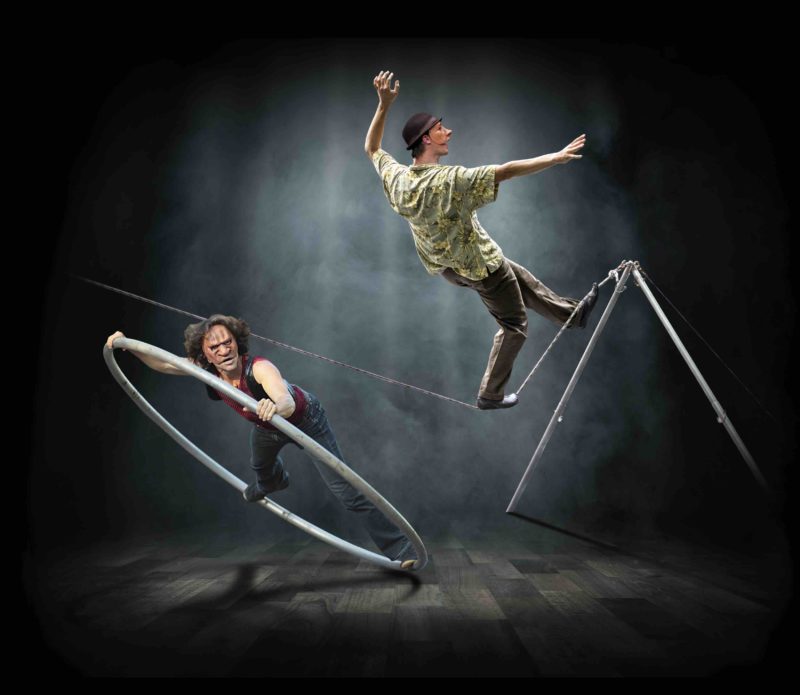 There will be three performances of Circus Now's International Contemporary Circus Exposure 2017 this year, and each performance features different companies at work. For Wooley, showcasing diversity in the art form is key.
"On Friday, for example, we have an American company called Only Child Aerial Theatre, which is a very theatrical story-based company that does some very dark work," he said. "Their show is called Asylum, and they use aerial circus arts to be the expressive mode that they use to tell their story about this asylum. … Then we have a two-man street show that is indoors or outdoors, but is two guys using commedia dell'arte masks in a show they created with a director from Italy. They're in a funnier, faster moving, more traditional street show but with this integration of commedia dell'arte masks. So every night has these two companies that are not wildly, wildly different all the time but certainly put together for the purpose of creating a spectrum in people's minds of what the circus arts can be used for."
This unique art form is being used for so many different reasons. Whether it's for education, fitness or social change, circus no longer is exclusively the domain of balancing elephants and roaring lions. It's as varied as Broadway … well, maybe that's not the best analogy.
"That explosion in education has led to a really exciting time where you have these circus centers popping up all around the country and a lot of young circus artists, the next generation of American circus artists, really poised to create work and do interesting things," he said. "They are, for the most part, connected to their traditional backgrounds but very interested in creating their own work, very interested in creating their own picture of what American circus looks like moving into the future. Laying the groundwork for that is really what this night is all about. What does the next generation of circus arts look like? It not only looks like a for-profit business model, but it also looks like a nonprofit art form. It also looks like an educational tool, and it also looks like all of the things that dance and theater look like."
Wooley is speaking from experience. He has been in love with circus ever since he saw the now-shuttered Quidam from Cirque du Soleil, a show that left a lasting impression. Wooley called it "stunning" and a "classic." After taking in a performance, he realized something profound: "This is what performing arts should be. This is where performing arts is going. As film and television has risen to the top of being cultural arbiters, I think that theater and dance and circus are all starting to move back toward each other to reconnect with each other to bring performing arts back into people's lives in a really meaningful way."
By John Soltes / Publisher / John@HollywoodSoapbox.com
Circus Now's International Contemporary Circus Exposure 2017 will play NYU's Skirball Center for the Performing Arts March 3-5. Click here for more information and tickets.