INTERVIEW: Felice Lesser addresses political turmoil in ambitious dance work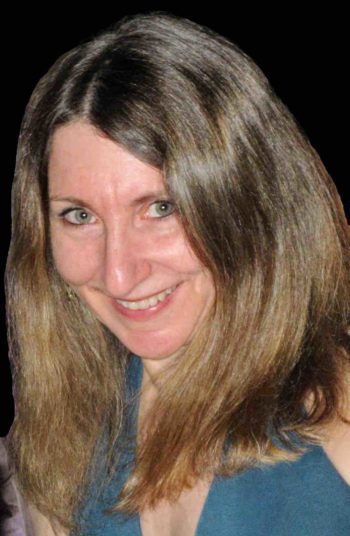 Felice Lesser is not a choreographer who holds back. She has been working and creating for 40 years, bringing dynamic dance works to New York City and beyond, and her most recent piece, Lightning, may be her most of-the-minute production to date.
Lightning, which is a direct response to the election of Donald Trump and the current political turmoil, will premiere at The Duke on 42nd Street Wednesday, Feb. 8. Audience members should expect a challenging work that addresses racism, the plight of immigrants and refugees, discrimination against the gay community and the growing unsettled nature of the world community.
Auspiciously, the piece will debut on Prešeren Day, a Slovenian holiday named after poet France Prešeren that celebrates the arts and artists. That's a fitting coincidence because Lightning is set to the music of Slovenian composer Borut Krzisnik.
"When I first heard his music, I knew I wanted to choreograph it," Lesser said recently in a phone interview. "I asked him if he'd be interested in composing a work for our company, and he said, 'Yes.' He wanted to compose a work about borders of all kinds — technological, geographic, sexual — so I wrote up a grant proposal, for a major foundation, that we called Crossing Borders. Unfortunately that application didn't even make it past the first letter of inquiry, but meanwhile I had heard his score Lightning and wanted to use part of that for another work. So I choreographed one of those sections, a pas de deux called Memory Prism, about how time alters our memories of the way events happened. And then [I] started another, which became A.I. This is a piece about how if robots start to take over human functions, we'll be able to keep them in line as their intelligence surpasses ours, really like how will we keep them from destroying the human race and taking over the world."
As the piece progressed, and she started combining Memory Prism, A.I. and other ideas, Lesser found herself bringing the tumultuous events of 2015 and 2016 into the dance work.
"Then came the presidential election, and I, like seemingly everyone else in this city, was walking on air the day of the election," she said. "I felt such a sense of pride to be voting for the person I assumed was going to be the first female president, and the world was just getting better in general. People were actually doing something about global warming. Gay marriage was possible. There was a black president in the White House, but when the bottom dropped out later that night, and we were all plunged into this abyss, I, like everybody else, just couldn't deal with it. Once again an election had been taken by a party that for years was trying to take us backward so that greed not progress could be served, and with the help of the Russians in this case. The only way I had to do anything about this was to be able to make a statement through art, so this piece started to become my response to the election as well."
Trump's election made Lightning more focused and timely, addressing issues of equality, equity, sexual discrimination and environmental destruction. "I mean, why are we even having these conversation in the year 2017?" Lesser asked. "All men and women are created equal, period, end of story. That's how I feel, and that's really why I'm making this piece. That's what the piece is about. There are also comic-relief sections in it. There's a piece on Tinder dating, and there's a piece called celebrity gossip and another called fake news. So it's not all gloom and doom, but it's a timely political piece, I think, as I'm seeing it unfold, as I'm choreographing it."
The section Memory Prism began as a pas de deux about a couple breaking up. The woman is left alone, and years later she starts to reimagine the relationship in a way she would have liked it to occur. Eventually that reimagining becomes her reality.
Memory Prism was first performed at Booking Dance Festival in 2016. To expand that original section, Lesser began experimenting with multimedia, including video projection. Eventually A.I. (artificial intelligence) emerged. This part includes a video of a female dancer, but the film has been manipulated so that instead of one dancer showcased, there are 20 figures of her dancing the thematic material from the piece.
"We're going to project them on to a video screen behind her," she said. "I mix that up with some video that I had filmed through scaffolding of neon in Times Square, so the two combined create this environment of all these robots. They're also distorted. I've taken these robots and elongated them, so they look kind of creepy. And they'll be dancing behind her on a screen, and she'll be interacting with them as the piece progresses."
More pieces were added as Lesser gathered a cast of seven dancers. Her rehearsal process is very much based on the principle of serendipity: A dance is built from the ground up depending on which dancers are available to work.
"The problems of keeping a company in New York when you're working with freelance dancers is you have scheduling issues all the time," Lesser said. "I like to choose dancers who are very much individuals, and I work very much from improvisation. I get sick of putting steps together the same way every time. If you're just working out of your mind, you've got limited material because you as a dancer move a certain way, and it's hard to go beyond that. So I really value what dancers contribute to the works through the way they move."
She added: "It also depends on the dancers themselves, whether they're open to this kind of work. Some are; some aren't. You try to find out who your dancers are, and how you can get the best from them and how they work so that they're happy. In some cases, you basically have them improvise, and then you are cutting and pasting and editing it in a certain way. In other cases, you're totally choreographing every little step depending if the dancer prefers to work that way, so it's an individual process that you learn over time how best to make your dancers look their best because that's what your goal is. You want them to shine and to enhance your work, so that's basically how I go about it."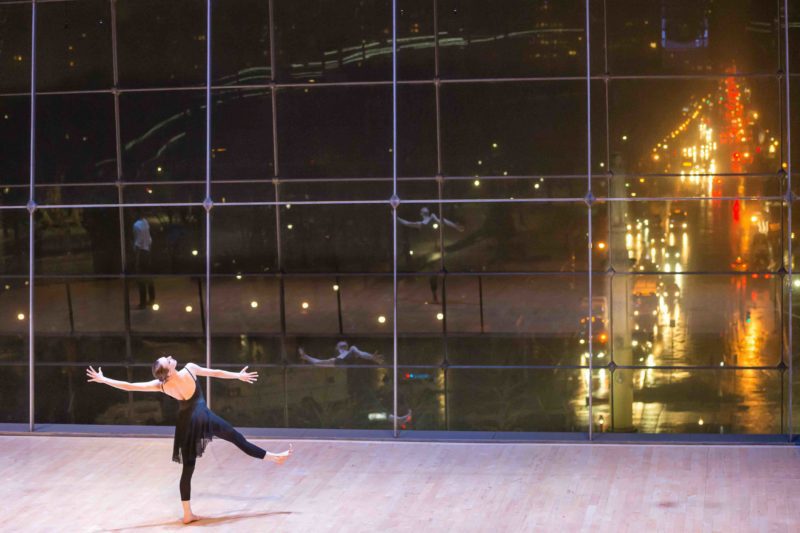 The financial realities of leading Felice Lesser Dance Theater are difficult. The choreographer called the management and thus the choreography of the company a constant struggle. She has been successfully completing these works for 40 years, but still, in 2017, she's forced to hunt for rehearsal space and chase grant dollars. In many ways, Lesser is a Renaissance woman, someone who takes on many roles so the work does not suffer. Nothing about her professional life is easy or glamorous, she said.
"Every time you do it, you say, how am I ever going to get through this," she said. "These days in New York, there's very little affordable rehearsal space. That's probably the biggest problem most choreographers face. … The few really good affordable studios are heavily booked, and you almost never can get time there. So this is not a good time for trying to maintain a dance company unless you have your own space and your own resources."
The grants help, but Lesser said for every 30 proposals she writes up, the company will be successful in receiving one. Often, she's unable to pay herself for her efforts, and most of the administrative roles fall on her shoulders. "You come home from rehearsal, and you sit down at the computer immediately to deal with all the rest of it," she said.
Still, the work inspires her to continue, and there is a deep feeling of satisfaction when a piece, such as Lightning, is performed in front of a paying audience for the first time. However, for Lesser, the real magic occurs before the spotlight is turned on at performance space. "The true love is being in the studio doing the work," she said. "For me, there's nothing better than just going into a rehearsal and knowing that for the next four hours, I can do what I love to do. For me, that's the enjoyment. I like the process. Once you get to the theater, it's really in the dancers' hands. You sort of pass it off to them, and then it's their responsibility to take it to the stage. And you can just sit back and watch it, but for me, the love is in the doing."
On the horizon, beyond Lightning, Lesser hopes to revive and reshape a work that played the Baryshnikov Arts Center a few years ago. The initial production of Funding the Arts was a full-length play that featured dance, video and animation. Today, Lesser would like to adapt those early efforts into a piece more dedicated to choreographic movement.
Here's the premise: "It's about rogue ex-CIA agents who go around the world overthrowing governments and using the booty to fund their first love, a ballet company, and then they return to the United States post-9/11 and attempt to run a nonprofit organization. This they cannot do, so they go on this quest to find money to be able to produce their work while meanwhile the head of the CIA, their nemesis, is in a plot to take over the world."
But like any piece Lesser dreams up, the real world must come into play. "I'd love to do this piece, and hopefully that will be the next thing that we put up," she said. "But it's a huge undertaking. It's going to take a lot of fundraising to get that up."
By John Soltes / Publisher / John@HollywoodSoapbox.com
Felice Lesser Dance Theater will present Lightning Feb. 8-12 at The Duke on 42nd Street. Opening night, which happens to be Slovenia's Prešeren Day, will include a special toast and Slovenian wine tasting. Click here for more information and tickets.