INTERVIEW: Story of classic rocker Genya Ravan hits NY stage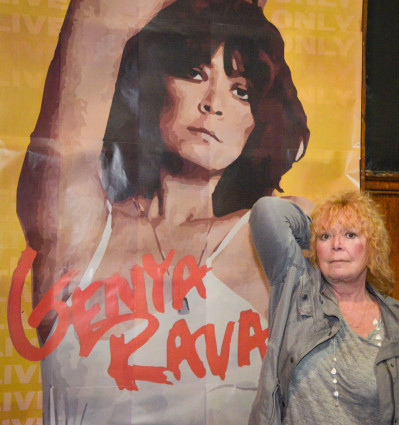 Genya Ravan, the classic rocker behind Goldie and the Gingerbreads and Ten Wheel Drive, is still a presence in the music community thanks to her twice-monthly DJ-ing responsibilities on Little Steven's Underground Garage on SiriusXM. The singer, whose band once toured with the Rolling Stones, has also told her remarkable story in the autobiography Lollipop Lounge: Memoirs of a Rock and Roll Refugee, portions of which have been made into a new musical.
Rock and Roll Refugee, directed by Chris Henry, is currently playing at the Royal Family Arts Center in Manhattan, N.Y., through Feb. 14. Audience members can expect to see a show focused on the early years of Ravan's life, when her family left war-ravaged Poland for the Lower East Side of Manhattan, N.Y. She couldn't speak English and relied on radio music to help her learn about these new surroundings in the Big Apple.
Ravan, who recently talked with Hollywood Soapbox, said her fans will be a "little shocked" when they see Henry's theatrical take on her life.
"She chose the hardest part I think to ever put to a musical, and that's me coming to the United States with a war-torn family of the Second World War," Ravan said. "My last CD, which was called Cheesecake Girl, had a song in there called 'Lady in the Harbor,' and that's, of course, the Statue of Liberty. Every song that I have on that album, on that last album I just did, is about a chapter in my life, so it was very easy … making a soundtrack to my life."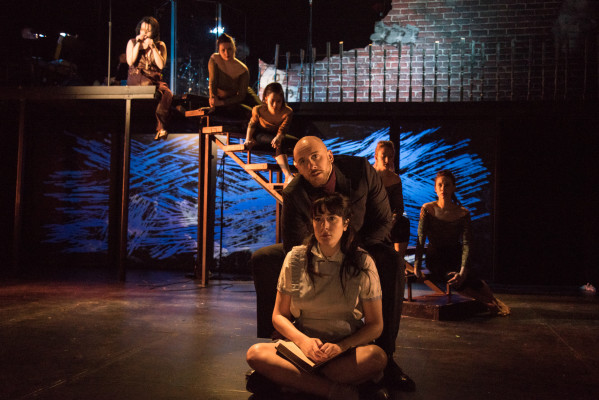 Ravan actually was surprised by Henry's choice to focus on the early years. The rock 'n' roll singer thought such a storyline would be too difficult to adapt. "I mean my hats are off to her," she said. "The easy way out would have been just Goldie and the Gingerbreads, my all-girl band, because that's musical. … But she took the hardest part and put that into the musical, which to me is amazing. But they are personal songs, so they fit, you know."
Last year, the show played two sold-out performances. This year, it has been expanded to two full weeks. "So what my fans can expect is to see a whole other side other than me being the rock 'n' roll mama of rock 'n' roll," she said. "I love going into my past, like how I learned to speak English, which was through radio, R&B music, you know, the doo-wop songs. I used to listen to Danny Stiles. He had a show called The Cat Man, and I learned to speak English through radio. So, you know, I look back at those days; I loved it. Also, the fact that my parents couldn't speak English gave me all the freedom in the world to say 'f—.'"
In many ways, Ravan's singing career helped her survive. Her parents, as she remembered it, couldn't pay the $35-a-month rent. The rocker's path to musical success began professionally with Richard Perry, the legendary producer of the Pointer Sisters, Barbara Streisand, Ringo Starr and Harry Nilsson, among others.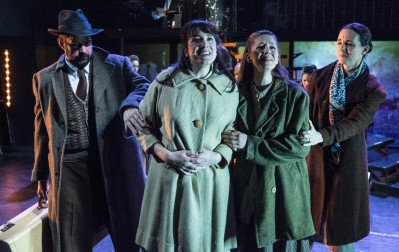 "He and I were together doing a group called the Escorts, and we had a #1 record in Ohio and Detroit," she said. "That's how I found my voice at Lollipop Lounge. It was a club in Brooklyn. … I said, 'Oh, they're doing all the songs that I love that I can sing.' … I got up on stage with Perry. The next thing I knew they fired their singer and asked me if I wanted to join in."
The Escorts eventually played a gig in New York City and then went around the corner to see a friend play in a "dim, dim-lit bar."
"And I mean this guy was just so unprofessional," she remembered. "He was eating a sandwich while singing, you know, totally unprofessional, and then I heard this drum. And I'm going, where's that drummer coming from? I looked back there, and there's a chick. This was like, had to be '64, and I see this chick playing drums. I went, 'holy sh–,' and in my head, I said, you know what, if I got her and me, we've got the start of an all-girl band because those days you could not find a chick to play an instrument."
Goldie and the Gingerbreads, the next band, was "strictly a survival thing" for Ravan. The early aspirations were to play some local gigs, including one at the Wagon Wheel, but it took a while to finalize the four members. "I mean it wasn't easy because most girls have dreams of becoming mothers, wives and so on and so forth," she said. "Where do you find a chick that's very serious about her instrument in the '60s? … That's saying, 'No, I want to go on the road. I want to be rock 'n' roll. I want to go rock out somewhere.' You can't find that."
When Goldie and the Gingerbreads traveled to England, they began playing in front of audience members numbering in the hundreds and gained much attention across the pond. Their songs include "Can't You Hear My Heartbeat," "Please, Please," "Take My Hand" and "The Skip."
Ginger Bianco is someone Ravan has a great deal of respect for. They started Goldie and the Gingerbreads together, and the friendship has endured. "As long as Ginger and I are together, there's our Goldie and the Gingerbreads," she said. "Everything else is replaceable. Ginger is an important part of my life. … I'm an Aries, and she's a Capricorn. … I will get excited and start things, so you know you can count on that. She will take something that you ask her to do and do it. I don't do it. I come up with it."
When Ravan and Bianco were touring, they didn't have roadies or lawyers. They had a manager and agent, and that's it. "We made more money being unknown than when we did … with the accountants, and the accountant for an accountant, a lawyer for the lawyer," she said. "But we made more money when it was self-contained, and Ginger was always like the roadie really. She'd always put the drums into the trucks we rent or, whatever, u-hauls. We made a lot of money. We used to come home from a gig and buy a car. Yeah, and then we got broke when we toured with the Stones."
After Goldie and the Gingerbreads' seven-year run, Ravan wanted to grow musically. That's when Ten Wheel Drive, a more jazz-infused group, began.
"I'm still a bar girl because I love the intimacy of a smaller room," she said. "When you have a giant audience, and you look out, it's like OK. You're really singing for yourself. You're not making contact. … I'm making contact with a whole bunch of people, but it's not as personal as it is in a small place."
Along those lines, Ravan played New York City's Iridium a couple of years ago and sold out the venue. The small jazz club seemed to be the right fit. "I love playing the Iridium in Manhattan because you get to sit close," she said. "You're on stage, but you can see everybody in the audience, you know. I do like that personal touch, and that's really where I honed my talent, which is bars and small clubs."
Throughout the years and bands, the memories have kept building up, and now audience members can recapture some of those moments in Rock and Roll Refugee. "You know, it's not your normal rock 'n' roll chick story," she said. "It's someone that didn't know how to speak English, turned around and found themselves, and all of this was an idea. None of this was like, oh, I want to be a star — none of that. It was not about that."
She added: "I'm totally living my dream, and I'm able to share it."
Ravan credits the Internet for rekindling the relationship with her fans. After her success in music, there were many years of obstacles. "I bottomed on cocaine and booze," she said. "I hid myself away upstate New York for years, for years, and I had no idea I had any fans. I mean my whole life was down the drain at this point, and I didn't think anybody even remembered me. So I get up on the Internet, and I can't even fit anybody else on my Facebook. I've got 5,000 people on it. I can't even stick another person on there, so I had to start another Facebook page."
As far as the future, Ravan doesn't have anything set in stone. Her fans would love to see her tour, with requests coming from Australia to Japan. Her focus, instead of touring, is on being a DJ for Steven Van Zandt and recording CDs, and now she has the satisfying and unusual experience of watching someone else perform her life's story on stage. When she sits in the audience at a performance of Rock and Roll Refugee, produced by Royal Family Productions, she experiences a variety of emotions.
"It feels good," she said. "It feels sad. It feels funny. It feels laughable. It feels horrifying. … I wanted to be invisible but watch it. The only way I could put that is I didn't want people to look at me while I'm watching me. It's just so weird. It's weird."
By John Soltes / Publisher / John@HollywoodSoapbox.com
Rock and Roll Refugee is playing at the Royal Family Performing Arts Space at 145 W. 46th St. in Manhattan, N.Y. The theater is on the third floor. Performances run through Feb. 14. Click here for more information on tickets.