INTERVIEW: Animal Planet explores iconic bears in 'Panda Republic'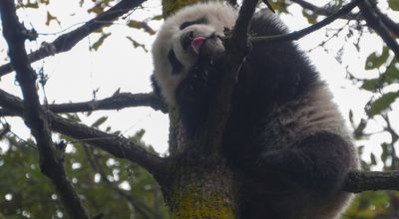 Giant pandas have captured the hearts and minds of the world. Conservation efforts have been built around their cuddly features and sad eyes, and the fact that their wild numbers are still low and habitat range still threatened should give people some thought about these wild animals and their perilous future. However, despite the difficulties, there is also much to celebrate in the panda's resurgence. Recovery is not complete, but the picture is much brighter than decades ago.
Animal Planet is joining in the festivities to celebrate the panda and its potential to grow in the wild. The network will air a two-hour documentary, called Panda Republic, Tuesday, Jan. 26 at 8 p.m. In the special, audiences will learn that there are less than 2,000 of these majestic creatures in the wild and only 400 in captivity. Their population levels remain volatile.
The special, narrated by actor Jack Black, follows the trials and tribulations of researchers at two panda centers in China that are trying to study and save the iconic species. Bifengxia Panda Center and Wolong Panda Center are the research facilities where the future pans out: Panda mothers have their young, and then a select few are chosen for re-wilding. The TV special offers that full-circle moment of a small, pink panda born in captivity and then its brethren seeing the bamboo on the other side of the wild fence.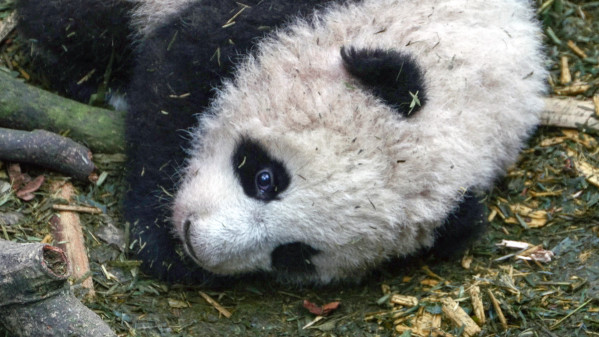 Krishna San Nicolas served as producer for Panda Republic, and she recently exchanged emails with Hollywood Soapbox on the special. Questions and answers have been slightly edited for style.
Why do you think the panda bear has become such a compelling symbol of conservation and subject for documentary television?
There are less than 2,000 giant pandas currently living in the wild, making them one of the planet's most endangered species. These bears are very unique and are both endearing and captivating to us. Endemic only to China, their rarity and adorability have made them iconic worldwide, so it made perfect sense to shine the spotlight on saving them in Panda Republic.
What can viewers expect when they tune in to Panda Republic?
We have a couple of great surprises in store for viewers. One being that none other than Jack Black narrates the special. Viewers can also expect to see lots of panda cuteness, of course, but beyond that, they'll get an inside look at what the dedicated teams at China's panda centers are doing to help ensure we have these amazing bears for generations to come. There are triumphs and challenges, but boundless hope and perseverance as well.
Because there has been so much programming on pandas and their shrinking habitat, how do you and the team find a new angle in 2016?
We wanted to set Panda Republic apart from the typical conservation special by infusing it with humor and hope. We don't sugar coat the challenges, but it's also not all doom and gloom. In fact, the population of pandas has increased by 17 percent since 2003. It's family friendly and entertaining.
What goes into the production of a special like this? Filming, editing, etc.
There were definitely a lot of behind-the-scenes challenges on this project, but in the end, they were worth it. Fortunately, we had a wealth of material to draw from once we went into editing. We also wanted to add a bit of edge, flair and fun to the show through graphics, music and writing. Jack Black's narration just sealed the deal and delivered that for us. I am pretty proud of the end result.
What are your personal goals for the airing of this documentary? What do you hope viewers will learn?
My hope is that people will tune into the show and be inspired! I feel it resonates hope that we as humans can make a positive impact.
By John Soltes / Publisher / John@HollywoodSoapbox.com
Panda Republic airs Tuesday, Jan. 26 at 8 p.m. on Animal Planet. Click here for more information.