INTERVIEW: NJPAC prepares for MLK celebration with Dance Theatre of Harlem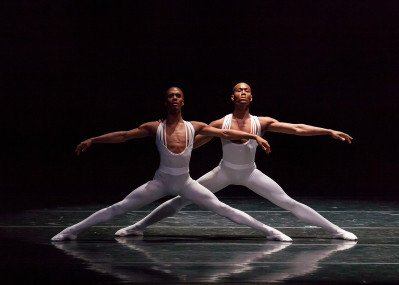 The New Jersey Performing Arts Center in Newark, N.J., will celebrate the legacy of Dr. Martin Luther King Jr. Friday, Jan. 15 with a special performance of the Dance Theatre of Harlem. Included in the program will be a talk from guest speaker the Rev. Dr. Jerry M. Sanders, senior pastor of the Fountain Baptist Church in Summit, N.J.
Dance Theatre of Harlem was founded in 1969 by Arthur Mitchell, the first African-American man to become a principal dancer with a major U.S. ballet company, in his case the New York City Ballet. Over the decades the company has earned respect and accolades for its artistry and cultural significance.
Recently, Hollywood Soapbox exchanged emails with Donna Walker-Kuhne, NJPAC vice president of community engagement, about the upcoming celebration, her history with the Dance Theatre of Harlem and NJPAC's expansive mission as a performing arts hall in the Garden State. Questions and answers have been slightly edited for style.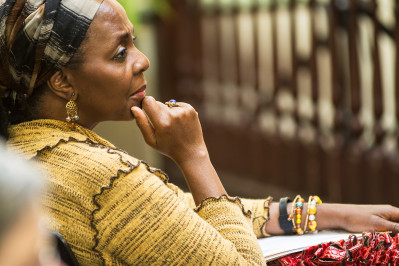 What can audiences expect when attending the celebration of Dr. Martin Luther King Jr. Day and the performance by the Dance Theatre of Harlem?
The performance of DTH will be spectacular, an example of grace, beauty and power. The company of young dancers will present new and familiar choreography. The company is a statement of Arthur Mitchell's response to the assassination of Dr. King. The company has maintained the commitment to provide a platform for dancers of color to perform and educate audiences worldwide about dance and the unlimited potential of human beings.
Why are celebrations and performances like this one — a tradition that NJPAC has had for a few years — important for the audience and community?
NJPAC has always honored the life of Dr. King. Recently, we decided to feature Dance Theatre of Harlem as the guest artists because of their commitment and origin based on Dr. King's life. We also present a guest speaker, usually a minister who also speaks about Dr. King's spirit and civil rights legacy. This year it will be [the] Rev. Dr. Jerry M. Sanders, senior pastor of the Fountain Baptist Church in Summit.
As a cultural institution, particularly in a city with a substantial population of color, we must set the example of integration, arts and culture and to honor important individuals who have had an immeasurable positive impact on society. Dr. King is the perfect embodiment of that principle.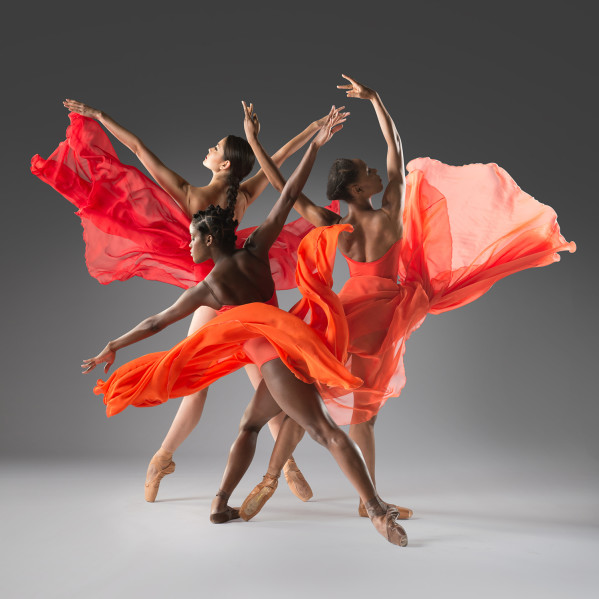 In your role at NJPAC and with your background in "audience diversification," how does this performance and the upcoming schedule at NJPAC fit into your goals and the goals of the performing arts center?
It is a perfect fit. Celebrating Dr. King with the Dance Theatre of Harlem allows me to engage our demographics in a variety of ways. We, of course, engage our faith-based constituents and ensure that our ministers are encouraging their congregation to attend. We also are not limited to just congregations of color but include our Jewish and Brazilian churches in Newark. Also, our dance community is thrilled to have DTH at NJPAC. They are coming to see how ballet companies are evolving and defining contemporary ballet.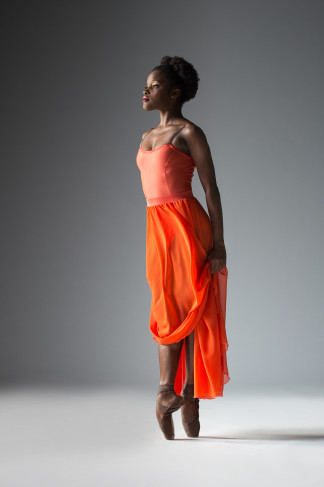 Since beginning at NJPAC more than three years ago, what have been some of your proudest successes?
Certainly, our NJPAC In You Community events, which include panel discussions, dance workshops, jazz jam sessions and art exhibits. They have all been amazing. I am particularly proud of our current exhibit at the Jewish Museum, titled, Jazz, Jews and African Americans: Cultural Intersections in Newark and Beyond. What started out as a jazz performance in the Newark-based synagogue evolved into a five-month art exhibit and nine different events on this topic. It was exciting to see over 300 people at our opening reception representing various ethnic backgrounds and ages. That is our focus.
If I have your background correct, you once worked as director of marketing for the Dance Theatre of Harlem. What do you love about this dance company? 
Yes, I worked at DTH for nine years and was able to experience a unique perspective on what it takes to build a ballet company as well as what the dancers experience daily to maintain their regimen and to present the very best to the audience. I loved working at DTH. The company is brilliant — excellent choreography, a heart of gold, compassion for each other and continuing the legacy that Arthur Mitchell created in 1969.
What goes through your mind when taking in one of their performances?
I have many precious memories when I see the company perform, many of them include our international travel in Cairo, South America, Greece and Italy. The excitement of audiences worldwide [as they] experience a performance was absolutely incredible. I also loved our Open House, held monthly and which I often produced, and we were able to engage many local artists to perform for the community. I most cherish working with Arthur Mitchell and understanding what discipline and dedication mean on a daily basis.
By John Soltes / Publisher / John@HollywoodSoapbox.com
Dance Theatre of Harlem will perform as part of New Jersey Performing Arts Center's celebration of Dr. Martin Luther King Jr. on Friday, Jan. 15. Click here for more information on tickets.
Revised