INTERVIEW: Tenor Brian Cheney gets ready to salute Vienna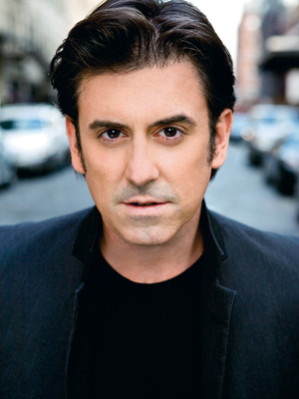 The annual showcase of Viennese singing and dancing, known as Salute to Vienna, will ring in the new year at several locations, including the Kimmel Center in Philadelphia on Dec. 27; State Theatre in New Brunswick, N.J., on Dec. 31; Lincoln Center in New York City on Jan. 1; and The Music Center in Strathmore, Md., on Jan. 3. There to sing a selection of arias and duets will be tenor Brian Cheney, an established performer who is starring in his fourth season with the Vienna show.
"Well, it's a really great formula type concert," Cheney said recently in a phone interview. "It's a tenor and a soprano [Natalia Ushakova], ballroom dancing and ballet dancing, and each singer sings an aria in each half. So we each have two arias and two duets together, and if there's time permitting at the end of the concert, we do an encore duet."
Cheney called the music, which consists of Viennese operetta and waltzes, "really, really beautiful." The performances are conducted by maestro Matthias Fletzberger and also feature the Strauss Symphony of America and dancers from Europaballett St.Pölten and International Champion Ballroom Dancers. Audiences can expect to hear several classics, including the Blue Danube Waltz.
"It's one of those types of concerts where if you don't necessarily know the music, you are familiar with it because it just has that very specific style and sound," he said. "And I think that's what everybody loves about it. It's just a really big, feel-good concert."
Cheney said that when he was studying in conservatory, he didn't come across much of this Viennese music, but now that he's been a regular with the Salute to Vienna company, it seems to be second hand. The tenor's main instruction in his career came later in life, thanks to his mentor, the world-famous opera singer Jerry Hadley.
"So Jerry was known not only for being a great artist but also understanding style and the differences in style, and so I learned everything that I know about singing, being an artist, interpretation and style from Jerry Hadley," Cheney said. "I was a struggling singer all through my 20s. I met Jerry when I was in my early 30s, and I was just starting to figure some things out for myself with my singing."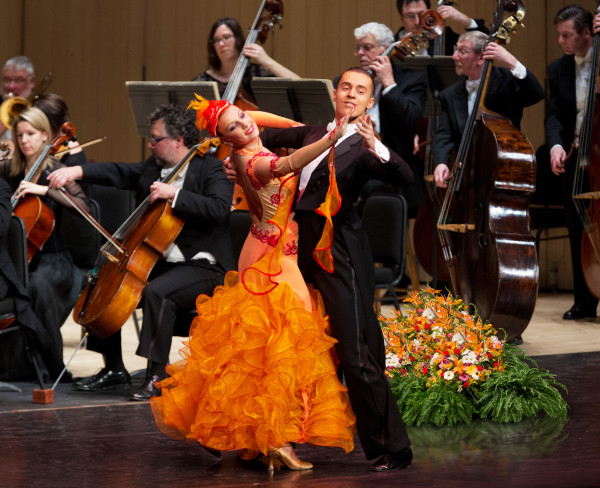 The singer called himself "that guy," the one in every cast who was vocally weak. He would be told for more than a decade that it was time to quit the profession. Then he landed a job in a semi-staged reading of a new piece called Raul. Hadley played the title role, and they struck up a mentor-protege relationship almost immediately.
"It was, I think, fate because Jerry and I just literally hit it off, became friends, and after a couple of weeks of rehearsal, he took me out to dinner, sat me down," Cheney remembered. "And he just said, 'I hear what you're doing, and I really think I can help you.' He said that his big mentors were Joan Sutherland … and the biggest one of all was Leonard Bernstein. And he made a deal with Lenny that when he was an established artist he would find somebody to mentor just like he did with him. And he said, 'I think you're that guy,' and that just blew me away. So Jerry was a mentor in the truest sense of the world. He did not charge me a dime and taught me everything that he knew. The thing that I really owed him was my time, and whenever he was available to work, we would just work nonstop. And he completely transformed my life."
Hadley died in 2007, right at the time when Cheney was "figuring it out." But the mentor offered several final thoughts.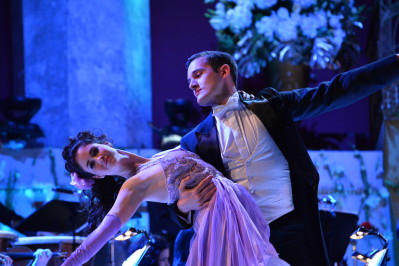 "He said, 'I have taught you everything I know, and now you just need to be consistent,'" Cheney said. "And back in 2007, he said, 'It's going to take about 10 years of just absolute consistent practice, and work and practical application.' And I was sitting back thinking, 10 years, are you kidding me? I was like, what? And he would always just tell me, 'Greatness takes time, and you have to develop it and cultivate it.' So here it is, almost 2016, and the guy was right about everything. I have only gotten better. I have not studied with anyone since his death, and my voice continues to grow, continues to get stronger. … I'm at the point now where my career is taking a nice climb, and I feel totally grounded and excited for what's to come."
The life of a tenor is quite varied and brings Cheney around the world. He's currently scheduled to appear as Rodolfo in La Bohème with the Windsor Symphony Orchestra in Ontario, Canada; Belmonte in Abduction From the Seraglio with the Opera Piccola in San Antonio; and a return to the Rodolfo role with the Norwalk Symphony in Norwalk, Conn.
"Artistically I think it's great," Cheney said of the many roles over the years. "And I really, really enjoy it because you're constantly learning and growing, even if it's a role like José in Carmen or Rodolfo in La Bohème. I've done those roles quite a few times, but as an artist, you're always growing. And you're always coming at it from a different perspective, so as an artist I love it. As a father and a husband, it's really tough. The travel aspect is one of the hardest pieces of this career and being away from my family and my wife, and it's amazing how much they support me. And sometimes they understand it a little bit better than I do."
There have been several career highlights for Cheney, but perhaps none could match his debuts at Lincoln Center and Carnegie Hall in New York City. Some of these moments still are easy to recall.
"The biggest thing for me is to walk through the stage door, the threshold on to the stage, especially at Carnegie Hall," he said. "There is no greater view than walking out to a full house at Carnegie, and it's breathtaking. And it's so humbling because here I am, I'm a nobody, and all of these great artists have crossed that threshold and performed on that stage. I just can't believe I've had the opportunity to do it."
Right now Cheney seems focused on the Salute to Vienna performances, which have required much private practice. "We all come to the rehearsal prepared," he said. "Ballet dancers, the ballroom dancers, they've been rehearsing and practicing for months as has the soprano and myself, separately on our own."
The rehearsal allows the orchestra, dancers, singers and conductor to bring their talents together. Sound checks ensure everyone is clear on "what's going and what we're doing," and then it's time for the audience. "And it's a totally polished, beautiful event," Cheney said.
The tenor remembers the first time he performed the concert a few years ago. He was set to take the stage in Canada, and he had many questions. "I remember thinking, I have no idea what this thing is about," he said. "Is it a fun type of situation? Is everybody great to work with? Or is it very strict and rigid? It's definitely the fun group. Everybody's there to have a great time, to do our job, to do them well and to have a fantastic event."
The successes have been numerous and continue to grow for Cheney; however, he still has a few career carrots.
"I'm at the point now where I'm being considered by the big houses, and I have not gotten an offer yet," he said. "And so that's the big carrot. … I envision it like I'm banging on the door. They know I'm there, but I'm just going to keep banging until they let me in. I just signed with new management, and I'm very, very happy about that. I'm positioned correctly. I'm in the right position now to get in and to go forward, so now I'm just waiting for somebody to take a chance on me in the big leagues."
By John Soltes / Publisher / John@HollywoodSoapbox.com