REVIEW: 'Lady in White' looks at Halloween horrors in small town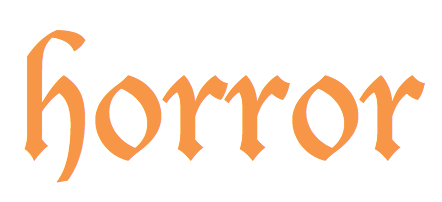 Lady in White, the 1988 horror film that was recently screened at the Alamo Drafthouse's Dismember the Alamo event in Yonkers, N.Y., follows a young boy who finds himself in the middle of a homicide case that disrupts the local population of a bucolic small town. The film features decent acting and an interesting plot, but the energy is unable to sustain itself for the movie's complex plot.
Lukas Haas plays Frankie, a young boy who looks up to his brother and lives with his father (Alex Rocco) and grandparents. Frankie's mother is deceased, and this has thrown the family into some turmoil.
One day, two students at the local school decide to play a prank on Frankie and lock him in a closet. While there — on Halloween of all nights — he witnesses the ghost of a little girl and learns some information about her murder. After he's rescued from a similar fate, the town comes together and demands justice be served. Their accusatory stares fall on a janitor, an African-American man who faces much racism in the community.
Frankie and his father don't believe the accusations, but they need evidence to change people's minds and find the true killer. The plot continues to become more complex with the addition of a mysterious woman in white who lives in a dilapidated shack overlooking some steep cliffs.
Supporting actors include Len Cariou, Katherine Helmond, Henry Harris, Jared Rushton, Renata Vanni and Angelo Bertolini. There are many characters in the film — too many.
Even though Lady in White has a Monster Squad feel, the story and characters make this feel far more complicated than it needs to be. The first half of the film features so much exposition that it's tough to keep everything and everyone together. There's also a narration that begins the movie and is mysteriously dropped halfway through (the audience is meant to believe that Frankie has returned to the town as an adult, but that entire idea is dropped).
This complexity is a shame because Lady in White works well in other departments. The acting is solid, especially from Cariou and Rocco, and writer-director Frank LaLoggia is able to capture the autumn atmosphere of this small town with his lens. The special effects are decent enough for 1988 but don't hold up with today's expectations of CGI greatness. The translucent ghost who walks through doors can only be so creepy.
There are several adult themes about justice, prejudice, revenge and crime, but Lady in White never chooses one to fully explore. This unfocused plot doesn't take away from some of the drama, but it does rest as a missed opportunity.
By John Soltes / Publisher / John@HollywoodSoapbox.com
Lady in White
Written and directed by Frank LaLoggia
Starring Lukas Haas, Alex Rocco, Len Cariou, Katherine Helmond, Henry Harris, Renata Vanni, Angelo Bertolini, Jared Rushton and Jason Presson
Running time: 115 minutes
Rated PG-13
Rating: