INTERVIEW: 'Pokémon: Symphonic Evolutions' comes to life thanks to composer Chad Seiter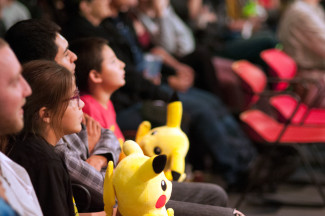 Pokémon: Symphonic Evolutions brings the iconic music of the Pokémon franchise to adoring fans in a live musical setting. Much like other themed shows that highlight music from video games, such as The Legend of Zelda, the Symphonic Evolutions experience couples live orchestral music with visuals from several classic games in the Pokémon repertoire.
Currently, the concert tour has plans to visit Mexico, Australia, the United States and United Kingdom. The upcoming Stateside dates include concerts in Florida, Texas, Pennsylvania, Michigan and Missouri. Click here for more information on the tour.
There are several creative team members behind Pokémon: Symphonic Evolutions, including Los Angeles-based composer Chad Seiter. His work has included music for Lost, Alias, Star Trek, Mission: Impossible III and the Medal of Honor video game series. One of his career highlights includes composing two hours of material for Star Trek: The Video Game. His music was played by an astonishingly large, 123-person orchestra.
Seiter is also no stranger to video game concert tours. He worked on The Legend of Zelda: Symphony of the Goddesses. For Pokémon: Symphonic Evolutions, he serves as lead arranger and music director.
Recently, Hollywood Soapbox exchanged emails with Seiter about his work on the show. Questions and answers have been slightly edited for style.
How did you get attached to the Pokémon: Symphonic Evolutions project as composer?
It was co-created by me and my good friend Jeron Moore, in association with Princeton Entertainment. We wanted to come up with a great symphonic show that brought the music of Pokémon to the prestigious concert halls of the world.
How did you approach the material and synthesize it for the concert experience? Was it a long creative process?
Definitely. It took about 6 months to put the entire show together. We started by listening to every single piece of music in ALL the Pokémon games! From there, we narrowed it down to our favorites that tell the story of Pokémon. Then we picked the pieces we thought would work best with a symphony orchestra. After that I started arranging the music in my studio, and Jeron began putting together the video. We would send it to Junichi Masuda for approval every step of the way. It was a great process!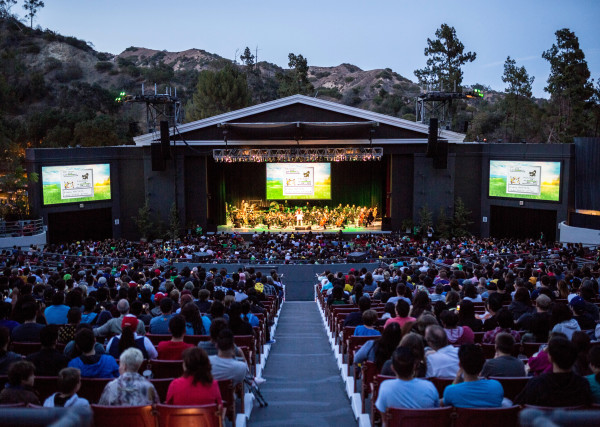 What is unique about the Pokémon: Symphonic Evolutions music as compared to other shows?
We have cutting-edge electronics mixed in with the symphony orchestra to create an orchestral concert experience like you've never heard before!
What can fans expect when they get ready to enjoy a performance of Pokémon: Symphonic Evolutions?
They will be surrounded by all their friends and will be able to share their love of Pokémon with each other. Each show is an epic meet-up, where people sing along and also come in cosplay!
By John Soltes / Publisher / John@HollywoodSoapbox.com
Click here for more information on Pokémon: Symphonic Evolutions.