REVIEW: 'Angels of Darkness' is creepy tale of lonesomeness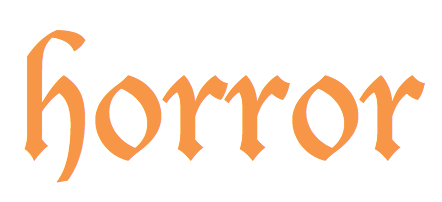 Angels of Darkness, which apparently has gone through some name changes, is an intriguingly creepy tale of a father and daughter living in a haunted castle in the Hungarian countryside. Starring British actor Stephen Rea in an understated performance, the film is an adaptation of Joseph Sheridan Le Fanu's classic novella, Carmilla.
Rea plays Dr. Hill, a former Cambridge professor who is focusing his most recent research on mysterious murals that line the walls of this forgotten castle. Before demolition crews move in, he would like to study their intricacy and figure out their meaning. Tagging along for the jaunt is his daughter, Lara (Eleanor Tomlinson), a young woman who has recently attempted suicide. Dr. Hill is hoping the new surroundings will offer a new chance on life.
Lara, almost immediately, falls into the favor of Carmilla (Julia Pietrucha), a mysterious woman who only seems to come out at night and is something of a local legend. Lara first sees her after a car crash and attempted assault. Thinking she's offering a helping hand, Lara soon finds herself transfixed by this stranger and perhaps under her spell.
Although Angels of Darkness is a horror film, it doesn't follow the usual genre conventions. There are few jump-out-of-one's-seat moments, and the gore factor is subdued. Instead, the film is a deep, oftentimes dramatic study of lonesomeness and the escapism of Lara and Carmilla. Horror fans can fill in the blanks and perhaps guess at Carmilla's backstory, but drama buffs can appreciate the movie based solely on its narrative technique and characterization.
At 100 minutes, the film feels somewhat undeveloped, and the character that suffers the most is Dr. Hill. Rea is never able to offer much depth to his role, and there are good chunks of the movie when he's off-screen. In fact, when Lara and Carmilla are out running through the countryside, he's hardly given a thought. This is not to say that Rea offers a poor performance; he still does a decent job with the underwritten role.
The real star here is Tomlinson, who is both heartbreaking and realistic as Lara. The audience feels for her plight and begins to understand her depression. Directors Mauricio Chernovetzky and Mark Devendorf finely focus their script on this character, and it's the right move. She's compelling and offers Angels of Darkness its arc and motive for watching.
However, the co-directors could have heightened the Iron Curtain surroundings, although there is a nice sense of claustrophobia achieved among the foggy terrain of the castle and accompanying village. One throwaway about Communism and God offers a small peek into the political history of the area. The local townsfolk are mostly nameless, except for Gen. Spiegel (Jacek Lenartowicz), who is up to something quite nefarious.
Pietrucha is the right mixture of attraction and mystery. Her Carmilla character doesn't receive much information but definitely drives the plot and proves a difficult conundrum for Lara.
Angels of Darkness is not the best movie, but for those looking for atmospheric creepiness, solid performances and smart horror, it satisfies.
By John Soltes / Publisher / John@HollywoodSoapbox.com
Angels of Darkness
Written and directed by Mauricio Chernovetzky and Mark Devendorf
Based on the novella by Joseph Sheridan Le Fanu
Starring Stephen Rea, Eleanor Tomlinson, Julia Pietrucha and Jacek Lenartowicz
Running time: 100 minutes
Not Rated
Rating: