New York Comic Con RECAP: Legend of Korra, X Japan, Spawn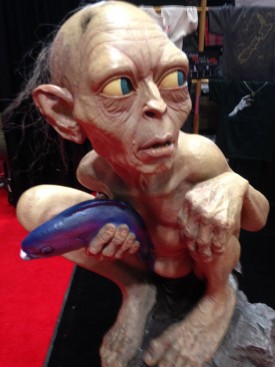 NEW YORK — This weekend fanboys and fangirls are descending upon midtown Manhattan for the annual New York Comic Con, which is quickly becoming the most important pop culture event in the world. On Friday, the Jacob Javits Center was lined with enormous comic exhibits, advertising for TV's choicest programming, celebrities signing autographs, artists sketching drawings and much, much more.
Crowds on Friday were manageable, even though the event was long sold out. Around the Image and Skybound booths, The Walking Dead's Robert Kirkman was a fan favorite, and the exclusive wristband for his autograph session was a hot commodity. Ditto for Todd McFarlane, who was promoting Spawn Resurrection, which is due out in February 2015. The comic series will feature the work of Jon Boy and Brian Wood.
At the Marvel booth, fans were treated to plenty of free comics and swag. Crowds were enormous, heightened by the company's constant giveaways. Somewhat quieter, but no less fulfilling, was Avatar's booth, featuring signings with Max Brooks (World War Z), Simon Spurrier (Disenchanted) and Garth Ennis (Crossed).
Teenage Mutant Ninja Turtles packed fans into to the IDW area, while Avatar: The Last Airbender and The Legend of Korra made Dark Horse a zoo. In fact, one of the most difficult wristbands to snag was one to the Korra/Airbender booth signing (Michael Dante DiMartino and Bryan Konietzko).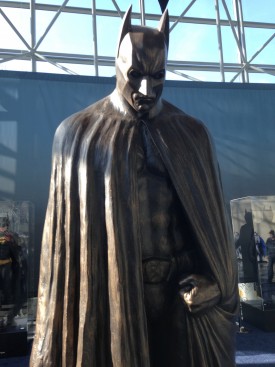 Archaia's display was slimmed down this year. DC was present in the main entrance hall, and their Batman 75th anniversary showcase was a huge draw. Peter Jackson's WETA brought a life-size Smaug head, Gollum and Azog from The Hobbit trilogy. If a fan wanted to meet the real Azog, he or she could head over to Manu Bennett's booth ($50 for a signed photo). Bennett's co-star in the Spartacus series, Lucy Lawless, charged $85 for signed photos (Xena and Spartacus fans turned out in great numbers).
In the autographing alley, Hulk Hogan, William Shatner, the cast of Star Trek: The Next Generation, Fullmetal Alchemist's Vic Mignoga (a steal at only $20), Batman the Animated Series' Kevin Conroy, Karl Urban, Ron Perlman (perhaps the longest line), Stephen Amell (The Green Arrow, another long line) and Jason David Frank (Mighty Morphin Power Rangers). In the exhibition hall, one could also find Ted DiBiase and Hacksaw Jim Duggan.
Cosplay was in full swing with plenty of Guardians of the Galaxy added into the mix. Lines were OK, for the most part. The ticketing system for the main panels allowed some sense of sanity in the basement level.
Some cool new presenters: Cirque du Soleil's Ká from Las Vegas and GEICO (trust me, it was fun). Some awesome alums: Viz Media, Bandai, Magnet and Lego.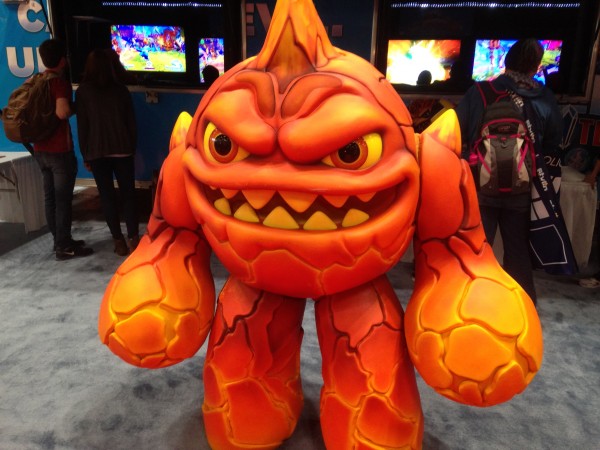 As far as New York Super Week, the multiple-day event that took over New York City, there were some unfortunate setbacks and wonderful highlights. The Nickelodeon Nostalgia night at Hammerstein Ballroom was canceled at the last minute. There were sound issues with the moderated discussion featuring the cast of Star Trek: The Next Generation; however Shatner, acting as ringmaster, was able to salvage the evening. In fact, after 90 minutes of hearing from the cast, it was clear this reunion was a highlight of the entire weekend. Trekkers probably walked away wanting a little more time with the stars, but the conversations were both humorous and engaging. Kudos to Patrick Stewart, Denise Crosby, John de Lancie, Marina Sirtis, Michael Dorn, Gates McFadden, Brent Spiner and LeVar Burton (Jonathan Frakes and Wil Wheaton were absent).
The largest event of New York Super Week is X Japan's historic concert at Madison Square Garden, set to take place Saturday, Oct. 11 at 8 p.m. Tickets are still on sale. The band offered fans a taste of what to expect during a live interview on the convention floor. More reports on X Japan's concert in a few hours.
New York Comic Con — you've come again, you've conquered again. You're the best.
By John Soltes / Publisher / John@HollywoodSoapbox.com