The Groundlings, 40 years and still going strong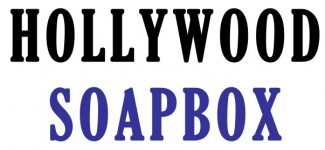 LOS ANGELES — The Groundlings celebrates 40 years of comedic dominance in 2014, and this troupe of dedicated performers continues to offer nonstop laughfests to locals and tourists alike. The alumni of the esteemed company, which features sketch comedy and improv shows almost nightly, are illustrious. There are names from Christopher Guest's films (Jennifer Coolidge, Michael Hitchcock), Saturday Night Live (Maya Rudolph, Cheri Oteri, the late Phil Hartman), MadTV (Michael McDonald, Phil LaMarr, Danielle Gaither) and Hollywood (Paul Reubens, Cassandra Peterson, Melissa McCarthy).
Seeing a Groundlings performance is easy, but audience members could use a few tips.
First off, shows are prone to selling out, especially the popular ones with special guest stars. As of this writing, the Thursday night Cookin' with Gas improv show on June 26 is sold out, most likely because it features guest stints from Oteri, Hitchcock and McDonald. So plan ahead. Online ticket sales are available here, or in person at 7307 Melrose Ave. in Los Angeles. Most tickets cost $10-$20.
Shows start on time, and there is no late seating. The Melrose space where the Groundlings perform is intimate, and there are no bad seats in the house (although there's an added pleasure sitting in the front row). Expect to hear the great Groundlings band offer musical accompaniment throughout the night as the actors enter and exit for maximum comedic effect.
Although seeing a "Main Company" show seems most logical for a first time, don't forget the other options. Alumni are present for Cookin' With Gas, and the Sunday Company offers a 7:30 p.m. show directed by Karen Maruyama. Special guest shows are normally presented Thursdays at 10 p.m.
Most shows are sketch or improv or a mixture of both, so picking one over the other is a moot point. If you need some direction, 40 is the New Groundlings is the new Main Company show, and it's offered Fridays and Saturdays. The Crazy Uncle Joe Show is long-form improv on Wednesday nights, while The Completely Different Late Show is late-night Fridays.
Click here for more information.
By John Soltes / Publisher / John@HollywoodSoapbox.com