'The Last Lions' book features stunning photos, thoughtful details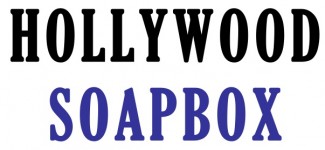 Dereck and Beverly Joubert live a life few people even dream about. As National Geographic Explorers-in-Residence the writing-photographing team brings the wilds of Africa to the world, and speaking for the world, thank you!
An expansive project they developed a couple of years ago included the documenting of a pride of lions in the world-famous Okavango Delta in Botswana, a beautiful country that sits north of South Africa near Namibia. Their cinematic work resulted in an all-access documentary plus a companion book from National Geographic. This book, featuring words by Dereck and photographs by Beverly, tells the tale of Ma di Tau, mother of the lions, and the travails of her pride.
These lions lead an interesting and unique life. They set up their home and hunting ground on an island recently formed by the elements and local wildlife. Their intended prey is exclusively water buffalo, a might beast that presents terrifying challenges to the lions. This is not an easy massacre; the buffalo need to be stalked and outwitted, and even then a kill is not guaranteed.
The photographs in the book are quite revealing, filled with the atmosphere of Botswana's unparalleled wildness and the majestic colors of this African paradise. The reflection off the water, the lonely trees on the horizon, the thought-inducing skies, the fellow species that live beside the lions, all of this is expertly captured by Beverly's lens.
Dereck's words, written in a relaxed diary format, provide insight into Ma di Tau's power and predicaments. Much of his writing is reflective, almost poetic, bordering on that line of offering expert knowledge and necessary conservation tips. He places the lion into a larger conversation about preservation and protection. The words are more thoughtful than they need to be, elevating the book and providing a new understanding of this giant cat species.
The Last Lions is an important compendium for wildlife enthusiasts, safari hopefuls and lovers of the Jouberts' work in Botswana.
By John Soltes / Publisher / John@HollywoodSoapbox.com