INTERVIEW: Gem hunter Don Kogen is ready to play 'Game of Stones'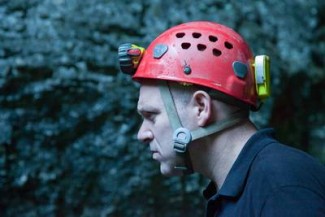 Living the life of an international adventurer, Don Kogen means business. The new reality star hits the road throughout the year, scoping out the rarest gems available for sale. His travels have now been captured by Discovery Channel for the new show Game of Stones, set to premiere its second episode Friday, March 7 at 10 p.m.
With partners set up throughout the globe and a tenacious attitude to beat the competition, Kogen is a no-holds-barred entrepreneur with his eyes set on the ultimate prize.
Recently, Hollywood Soapbox exchanged emails with Kogen about the new series. A clip of episode two can be found below.
Your early gem-hunting days in Thailand are fascinating. Could you describe those early days and how you became involved in the rare gem business?
I don't know if I found gems or gems found me. I was 13 years old and in Thailand, I wasn't in school and then gems became my school. The gem market was my school. I wanted to know everything about gemstones. I was obsessed. I wanted to know everything I could. I don't know if they found me or I found it.
What drives your energy in this business? Are you all about the money that a rare gem will yield, or does the "hunt" and negotiating matter just as much?
Am I all about the money? Well, the money helps! It pays the bills. I grew up with nothing, and the gems brought me sustainability. I don't know what would have happened without them.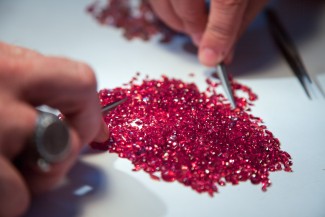 From your many finds and transactions, what is the most memorable gem you've encountered?
Hunting down gems, I have hunted the rarest, like the ones that there are only 10 on earth. That's a hard question. It depends on what you want to talk about. The Paraiba from Brazil, alexandrite from India and the Painite from Burma. The greatest thing about Mother Nature — there is always something new out there to find.
Do you like the travel that is necessary for the business?
I can tell you one thing right now if you want to play at the level I play, because I'm not gonna be the guy that sits at a desk in the office, you have to be ready to go … horse, plane, boat, car, you have to be ready to go. I am always ready to drop anything for a new find.
Are there many legal obstacles to overcome in the gem business?
We're a legal business, and legal businesses need proof of purchase. Usually with a new find the government is not aware of how to export, etc. That is when we also get involved. We work with the countries to develop the process. I helped Thailand a lot when they started exporting rubies. Develop a process to protect the local guys.
How did you get attached to Discovery Channel and begin the Game of Stones show?
I do what I do, and they were interested in what I do. They joined us on a journey and Discovery loved it. We asked them to keep the crew small and tight; they managed to do that, and now we have a tight group that follows us around. They say what we do is crazy, but we didn't know. It's what we all do everyday and have for years. It's all I have ever known.
By John Soltes / Publisher / John@HollywoodSoapbox.com
Game of Stones airs 10 p.m. Fridays on Discovery Channel.