SPOILER ALERT: Saying goodbye to 'Dexter'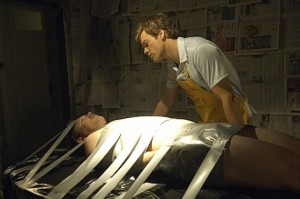 Dexter, the hit Showtime series that aired its final episode on Sunday, introduced a serial killer into the living rooms of many households. As portrayed by Michael C. Hall, the central character in this dark, dark TV series attempted to have viewers see a vigilante criminal from all angles. He's a father, a brother, a dedicated blood splatter expert and uncontrollable homicidal killer. In any given day, Dexter Morgan was all of these things.
The series, as most avid fans would agree, started off strongly. In the first two seasons, Hall had an uncanny ability to move through Dexter's life with a detachment that was both eerie and fascinating. When has there ever been a central character for a landmark TV show who didn't show any emotion? We've had cruel (Tony Soprano) but never emotionless. There was little (if any) crying on the part of Dexter, and the few scenes that displayed his emotions usually included tape, a syringe and a sharp object.
As the seasons progressed, the stranglehold that Dexter had on our lives began to loosen. The show felt less original and more typical, veering into scenarios and characters that were overly far-fetched. The rhythm of the series was one of its strongest points and also one of its weakest. The middle seasons began to follow the same rubric: Introduce a new killer for Dexter to stalk and by season's end dispatch said killer. Along the way, there were many memorable faces, including John Lithgow's frightening Trinity.
My favorite of the season arcs involved Mos Def as Brother Sam, an ex-convict who turned toward God and ran an auto-body shop that employed men recently released from jail. This was the one person who truly lifted a mirror to Dexter and his crimes. Was this central character ever going to change? Was he ever going to repent? Brother Sam, who dug deep, tried his best to right the wrongs of this troubled man.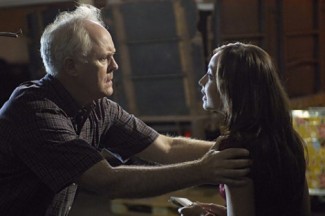 Of the regular cast, there's no beating Jennifer Carpenter's Debra Morgan. As Dexter's sister, she went through everything and anything concerning her brother. We watched her rise through the ranks from detective to lieutenant, and her profanity-laced dialogue eventually settled in and felt organic. Unfortunately (and this is a big unfortunately), the character of Debra went through one too many dramatic elements in seasons seven and eight. The character by the end of the series was in shambles, so broken and so un-Debra-like that she felt like a different person. We lost the fun Debra a long time before we lost the actual Debra.
David Zayas as Angel Batista and C.S. Lee as Vince Masuka were bedrock characters for the series, supplying some much-needed humor. Desmond Harrington's Joey Quinn took some getting used to, but the writers surprised many fans with how his character played out. Lauren Velez's Maria LaGuerta was OK, but the moral compass of this pivotal character always seemed strangely off. She was too political with the higher-ups, and there were too few scenes involving her actual police work. Geoff Pierson's Tom Matthews was fun, reminding viewers of the old gumshoes on TV police procedurals, although the series only scratched the surface with this secondary character. James Remar as the image of Dexter's father was always interesting to behold, even if his entire character felt like a copout (pun intended).
The final season, which included guest-starring stints from Yvonne Strahovski's Hannah McKay, Sean Patrick Flanery's Jacob Elway and Charlotte Rampling's Evelyn Vogel, was an odd, somehow transfixing affair. As a dedicated fan, it felt like time to say goodbye to Dexter. The story lines were drying up, and honestly, Miami Homicide needed to be rather foolish to miss the hints that pointed toward Dexter's double life. That's actually one of the weakest parts of the series: These so-called detectives refused to connect the dots, and when they did, Dexter dispatched them rather quickly.
The final episode, which will be debated for some time, involved some nice plot points and some unnecessary ones. The final sendoff for Debra was touching and a fitting conclusion. Having Hannah and Harrison (Evan George Kruntchev) end up in Argentina felt right. But a hurricane timed for the finale? What's this a soap opera? And why give so much airtime to Oliver Saxon (Darri Ingolfsson)?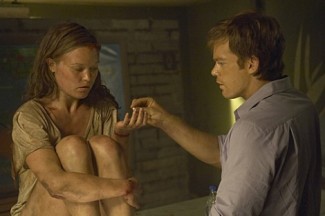 The final few seconds felt too ambiguous. There were three possible scenarios: Dexter gets caught, Dexter leaves for Argentina, Dexter is killed. I was pulling for an arrest. There needed to be some repercussions for his years of bloodshed, but instead the writers went with a freakish ending where Dexter is still alive but refusing to live with Hannah and Harrison, likely because he finally realizes he brings death and destruction to his loved ones. That's a full story arc from the first season, so it needs to be commended. But somehow seeing Dexter with a beard at a logging company is too jarring to accept. Are we really left to believe that this serial killer has been reformed or is finally willing to temper his actions? Why build up the Harrison story line if he's able to give up his son so easily? Or maybe it's the love for his son that makes Dexter go away forever?
There are many questions still circulating in my mind, and for that reason, the series has ended on a somewhat engaging note. I'm done with the Dexter TV series, but I'm willing to entertain the idea of future cinematic iterations. Or how about a spinoff featuring Batista as a Miami restauranteur? Hey, stranger things have happened.
By John Soltes / Publisher / John@HollywoodSoapbox.com