YOUR GUIDE: 'Star Trek' conventions coming to your town!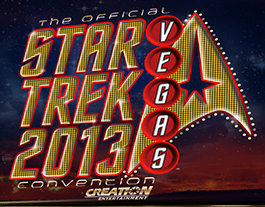 The Official Star Trek Convention continues to add dates well into 2014. Catch the action in Las Vegas, Seattle, Nashville, San Francisco, Chicago, Boston and the Philadelphia area. Here's your one-stop guide to all things Star Trek.
Remember: At Creation Entertainment events, every paying customer receives a seat in the main auditorium. Attendees should plan on bringing their own items for celebrities to sign, or plan on purchasing items in the vendors area. Programming usually begins early and continues into the nighttime hours.
LAS VEGAS: Life is a 'Cabaret' with three captains!
• The largest Trek celebration occurs annually in Las Vegas. Thanks to Creation Entertainment, nearly 100 guests from the multi-show/multi-movie franchise will be on hand to greet fans, sign autographs and pose for pictures. The programming at the four-day event is  comprehensive, featuring Q&As, exclusive parties, contests, trivia games, lectures, karaoke and a costume parade to break the Guinness World Record for most Star Trek costumed fans in one place.
The mega-event takes place Aug. 8-11 at the Rio Suites Hotel, located just off the world-famous Las Vegas strip. Plan early for this one as the crowds are quite large. (And be sure to check out the Rio's seafood buffet, often cited as one of the best in Sin City.)
Tickets are as little as $35 per day, or patrons can nab preferred packages up to $329. The Gold Weekend and Captain's Chair packages are already sold out.
Celebrities appearing include William Shatner, Kate Mulgrew, Avery Brooks, George Takei, Nichelle Nichols, Walter Koenig and Jeri Ryan. Most of the Next Generation cast, including Jonathan Frakes and Brent Spiner, will be on hand. Special guests include Joel Grey (Academy Award winner for Cabaret and Voyager guest star) and Alice Eve (actress from Star Trek Into Darkness).
Autograph prices range from $20 to $100. Photo ops run from $30 to $100, with several group photo ops planned.
Click here for more information on the Las Vegas convention.
SEATTLE: Klingon vs. Ferengi
• On Aug. 24-25, Seattle will be able to enjoy a Star Trek convention at the Hilton Seattle Airport. Expected to appear: Shatner, Mulgrew, Marina Sirtis, Denise Crosby, Nana Visitor, plus some Ferengis and Klingons. For a complete list of celebrities, click here.
Individual general admission passes cost $30-$35, while the premium Gold Weekend Package is $299. Going "gold" means better seats and autographs. Autographs range from $20 to $80. Photo ops are $40 to $80. Check out the Mulgrew-Shatner photo op for $139.
NASHVILLE: Be a 'Visitor' in Opryland
• Nashville Trekkers have a chance to see Mulgrew, Koenig, Rene Auberjonois, Visitor and Armin Shimerman Sept. 7-8 at the Gaylord Opryland Hotel. Dominic Keating and Garrett Wang, among others, are also scheduled to appear.
Go gold for $279. Go silver for $159. General admission is $20 per day. Autographs run from $20 to $45. Photo ops are $40 to $60, with a chance to snap a picture with two Ferengis (Max Grodenchik and Aron Eisenberg) for $69.
Click here for more information.
SAN FRANCISCO: Open the 'Gates' to some fun, 'Meriwether' permitting
• San Francisco's three-day convention (Nov. 8-10) at the Hyatt Regency San Francisco Airport will include such Trek celebrities as Shatner, Mulgrew, Ryan, Frakes, Robert Beltran, Gates McFadden, Robert Picardo and John de Lancie. Classic TV fans will also get to meet Lee Meriwether, a guest star on Star Trek: The Original Series.
Tickets are as low as $20 per day, or $329 gold packages are available. Click here for more information.
BEYOND
• The Philadelphia area, Boston and Chicago will see 2014 spring conventions. Few details have been announced, except that Shatner and Ryan will be present in Chicago. Nichols will also appear at a sci-fi convention in February 2014. Click here for more information.
By John Soltes / Publisher / John@HollywoodSoapbox.com