LAST CHANCE: 'The Big Knife' feels underwritten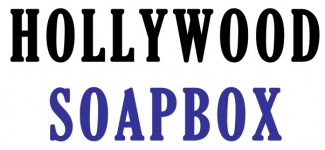 NEW YORK — Clifford Odets can do no wrong in my book. The late celebrated playwright behind such classics as Golden Boy and Awake and Sing! has seen several Broadway revivals in recent years, all of them worthy efforts, but not all of them stellar productions. The Big Knife, the latest attempt of bringing the writer's work to a new audience, falls somewhere in between middling and marvelous.
Bobby Cannavale, Richard Kind and Marin Ireland all offer spot-on portrayals of characters living (and suffocating) in the early days of Hollywoodland. Cannavale is Charlie Castle, a successful actor who hates show business. He's on the verge of signing a multi-million dollar contract that will keep him a studio player for more than a decade. The problems with the contract are two-fold: If he signs, his life will be relegated to typicality with very little artistic expression, and his wife Marion (Ireland) plans on leaving him. Marcus Hoff (Kind) makes it his job to get Charlie to sign on the dotted line. He's willing to do anything short of murder to have the big-time actor approve the big-time contract.
The Roundabout Theatre Company production explores several themes, all of them circulating around the lonely lives of Beverly Hills and the ultra-rich. Some are expected: Money can't buy you happiness. Some are unexpected: Extra-marital affairs can destroy and affirm marriage ties.
The cast, especially Kind, is able to sell the material well. Cannavale, slim with a lock of hair hanging over his brow, looks the part of a successful Hollywood actor. He traipses around his elegant Beverly Hills mansion, never too faraway from a cigarette or libation. Cannavale plays Charlie as a likable guy, one who genuinely loves his wife but who can't help but hurt her time and time again.
Ireland, quickly becoming a mainstay on Broadway, finds the hurt behind Marion, but also the independence. She's no pushover. This is a woman with strong convictions on where her marriage is heading. Although we don't see Charlie and Marion's son, it appears Marion is a devoted mother, while Charlie is distant.
Kind is the best of the trio, imbuing his Marcus character with ferocity and foolishness. At times it feels like the head honcho is about to slip on a banana peel, while other times he's staring into Charlie's eyes with the promise of violence. It's a Tony-worthy performance that's perhaps the most memorable aspect of the show.
The problem with the three-act drama is that Doug Hughes' direction is uninspired. The pacing drags the narrative to a snail's pace (the evening clocks in at 2 hours, 25 minutes). Scenes take a long time to build toward a crescendo, and the fireworks don't start until the last 45 minutes.
Watching strong characters pressurize is fun in a theatrical setting, but Odets' creations are fairly one-note. I love him as a playwright, but The Big Knife is not one of his strongest efforts. The words are carefully chosen to serve the issue of artistic boredom and suffocation, but they are not carefully chosen to flesh out these characters.
When the entire play hinges on Charlie's denial of a multi-million dollar contract, it would be beneficial to know a little more about this actor's career and ambitions. However, there's nothing in the dialogue that clues us in about his intentions. He's tired of playing the same characters. OK, that's fair enough. But how does that drive him to early retirement? Why has he accepted the money up until this point in his career but is unwilling to continue laughing all the way to the bank? We're never afforded the chance to explore his psyche.
The only character that feels fleshed out is Kind's Marcus. From beginning to end, the man is preoccupied with money and the public image. He's easy to understand and makes believable decisions. The same cannot be said about his colleagues on the stage. Charlie and Marion are as distant at the curtain call as they are at the beginning of the play.
By John Soltes / Publisher / John@HollywoodSoapbox.com
The Big Knife

A production of the Roundabout Theatre Company

By Clifford Odets

Directed by Doug Hughes

Starring Bobby Cannavale, Richard Kind and Marin Ireland

Currently playing the American Airlines Theatre at 227 W. 42nd St. in New York City. Click here for more information.

Rating: