LAST CHANCE: LACMA's in-depth Kubrick exhibit to close soon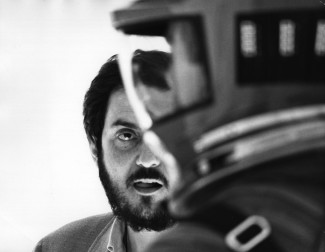 LOS ANGELES — Visitors to the Los Angeles County Museum of Art only have a few more weeks to take in the cinematic brilliance of the institution's Stanley Kubrick retrospective. Running through June 30, the exhibit is an exhaustive look at one of the greatest film directors of all time. From The Shining to Full Metal Jacket to A Clockwork Orange, every movie in the late director's repertoire is included with meticulous detail given to Kubrick's style, decisions and impact.
When entering the voluminous exhibit space at LACMA, visitors first learn about Kubrick's early days when fame had yet to come. After these rooms, people walk through a chronological study of his decades in the business. The museum has gathered many physical objects from his career, including posters, scripts and even camera lenses.
Each of the director's celebrated films is given ample space. The attention to detail on 2001: A Space Odyssey and A Clockwork Orange is worth the price of admission alone. Visitors receive in-depth looks at these groundbreaking dramas.
To be honest, some of the joy from the retrospective comes from seeing Kubrick's iconic images up close. For example, there's not much learned in The Shining room, but visitors have the chance to get up close and personal with movie props and a replica of the infamous maze in the horror flick. Cinephiles should be all smiles for the entire duration of a visit.
Once finished working through the exhibit (leave at least 90 minutes, if not more time), it's difficult not to retrace one's steps and begin all over again. It's startling to see the iconic director's work in its totality, noting the differences and similarities between the entire collection, from Spartacus to Dr. Strangelove to Eyes Wide Shut. Comparisons that are obvious jump off the walls, while more subtle connections come from placing these rooms of wonder next to one another.
It's a marathon experience, and one worth enjoying before it shutters on June 30.
By John Soltes / Publisher / John@HollywoodSoapbox.com
Click here for more information.