'Paris' finds a man enjoying the French capital one last time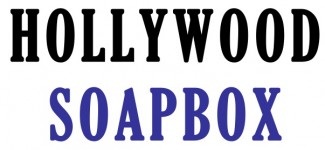 Paris, Cédric Klapisch's beautifully moving film from 2008, showcases a brother and sister brought together under unfortunate circumstances. The subtle drama never strays into melodrama, but instead keeps its characters engaging and thoughtful. This is a beautiful, beautiful film featuring real performances and a well-constructed script.

Romain Duris plays Pierre, a professional dancer who has been given bad news about his life expectancy. His weak heart is on the verge of stopping altogether, and this has caused Pierre to become self-reflective. He wiles away hours in his Parisian apartment, watching like James Stewart in Rear Window as people pass by on the sidewalks and his neighbors toil away in their apartments. He's less a voyeur and more of a human documentarian, as if he knows these images will soon cease to exist — at least in his eyes.
Juliette Binoche plays his sister, Élise, who although not facing mortality is facing some difficult challenges. She's raising three kids by herself, and her job takes a lot of her time. To be with her brother in his final days, and also because of finances, Élise moves in with Pierre, and the two form a new bond that probably seemed impossible.
Klapisch, who wrote and directed the movie, doesn't fill his story with revelations and dramatic upheavals. This is not a typical "cancer" story with the triumphs and setbacks of medical procedures. Paris is much calmer and simpler. We are watching a brother and sister begin to learn about each other in a new way. However, this connection comes with the knowledge of Pierre's looming death. It would have been so easy for the director to heighten the inherent drama in a tale about a young life taken too soon. Instead, he keeps everything real, balancing between sadness and joviality.
Binoche and Duris are exquisite, and when joined with the acting talents of Fabrice Luchini, they form a trio of skilled actors wiling to throw themselves into these intricately layered creations. Binoche, who performs in both French and English-language films, has a sheer believability behind Élise. Watching her at work is like watching a documentary; she just works. She's hurried and bossy, trying to juggle the many variables in her life.
Duris is a godsend, someone who's able to show us his "dancing" past without dancing a move. There's a sense of real loss in Pierre's life because he's unable to perform the craft that he loves so much. The hurt and anguish weigh on Duris' facial expressions. His body feels caged and broken, and we're given glimpses of its former glory.
Luchini, a French favorite for so many great films, is seemingly unrelated to the main storyline, but that's mostly Klapisch's technique. The director interweaves several stories of this capital city, showing how relationships are pulled in so many directions. These two hours of navigating that maze are so enjoyable, and that's because the characters are so rich.
By John Soltes / Publisher / John@HollywoodSoapbox.com
Paris

Written and directed by Cédric Klapisch

Starring Romain Duris, Juliette Binoche and Fabrice Luchini

Running time: 130 minutes

Rated R for language and some sexual references

Rating: