Checking in to 'Bates Motel'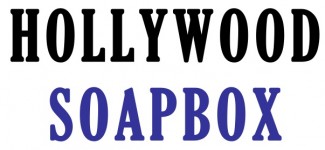 The TV season this year has been strange, to say the least. It turns out that the winter offerings have dominated in viewers and plaudits from critics. From The Americans (arguably the best new show on television) to The Following (good, if not great), TV has brought back the need for serialized viewing. Games of Thrones is still strong, and promises of The Killing, Breaking Bad and Mad Men will put smiles on viewers' faces.
A&E's Bates Motel recently aired its third episode, and now it's time for some honest criticism.
One of the most anticipated series of the year, Bates Motel turns out to be completely different from what I expected. First off, the action of Norman and Norma Bates, made so famous by Alfred Hitchcock's Psycho, is not set in the middle of the 20th century. Instead, we are given a 2013 reboot where Norman (Freddie Highmore) is a student at a local high school, text messaging his friends on a smartphone. Weird, right? Norma (Vera Farmiga) stays at the hotel, readying it for a grand opening.
The circumstances of what drove Norma and Norman to this sleepy Oregon town, sitting beautifully on the Pacific Ocean, are still mysterious. White Pine Bay feels like a creation from a Stephen King novel (Haven perhaps). The locals are small-town folks, and the Bates family feels like an intrusion from the moment they buy the rundown hotel and its iconic house on the hill.
Highmore is an interesting choice for Norman. It takes some time to accept the actor in the role. He plays the teenager as a balancing act between pitiful hesitation and creepy voyeurism. He's obviously sheltered and shattered by his mother, and there seems to be many underlying themes surrounding Norman: Is he secretly in love with his mother? What was his relationship like with his father? Why does he lose his temper?
Farmiga is brilliant as Norma, and the show would work only half as well without her. She gives the mother role an equal level of creepiness, but she also layers in some sex appeal and cunning. This character is the spark for much of the fires that burn in Bates Motel. Spoiler alert: The killing begins after Norma is sexually assaulted by the hotel's former owner. The crime seems to be the main thrust of this inaugural season.
The show is not perfect, and sometimes its weaknesses are glaring. The high school scenes, where Norman tries to navigate the hallways and make friends with some girls, feel painfully cliche. Every character seems to have a label on what they stand for, and it becomes tiresome to see him in this manufactured environment. The scenes involving Norma and her buddying up with a local police officer are much more interesting. Norma's other son (Max Thieriot), who arrives with no invitation or fanfare, also has an engaging storyline involving fields of marijuana apparently bankrolling some local residents.
Bates Motel has only aired three episodes, but it seems destined for a second season. This is a good move on the part of A&E. Despite its faults, which are forgivable, there's a lot of story and characterization to be told in this warped relationship between mother and son.
By John Soltes / Publisher / John@HollywoodSoapbox.com