Creation Entertainment's Star Trek convention prepares for NJ stop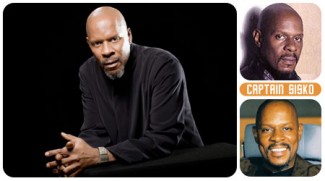 Creation Entertainment will present its Official Star Trek Convention April 26-28 at the Crowne Plaza in Cherry Hill, N.J., right outside Philadelphia. Fans of Star Trek: Deep Space Nine should delight at the 20th anniversary reunion planned for what promises to be a memorable show.
Confirmed guests include Avery Brooks, Gates McFadden, Michael Dorn, Nana Visitor, Rene Auberjonois, Armin Shimerman, Max Grodenchik, Aron Eisenberg, Ethan Phillips, Jeffrey Combs, Casey Biggs, Vaughn Armstrong and Chase Masterson.
In addition to the usual Creation events (costume parade, cocktail party, Richard Arnold presentations), there will be a special theatrical performance from Auberjonois and Phillips. The famous Star Trek Rat Pack show will also delight audiences on Friday night, and Morgan Gendel will offer a presentation on his work in the franchise.
All ticket options are currently available, but passes are going quick. Gold tickets are priced at $325 and include premium seating, autographs and admission to a Friday night cocktail party. The Preferred package is $179 and features reserved seating and autographs. Individual day tickets are $20-$25.
Autographs cost $20-$25 (except Brooks, who is $50). Photo ops are $35-$40 (except Brooks, who is $50). A group photo op with the Rat Pack actors is $69.
The Crowne Plaza is located at 2349 W. Marlton Pike in Cherry Hill, N.J. Click here for more information.
By John Soltes / Publisher / John@HollywoodSoapbox.com