'Roses in December' recounts the horrific killing of four Americans in El Salvador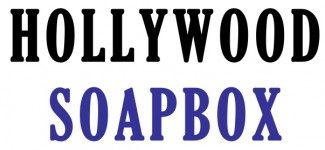 Roses in December, a documentary from 1982, tells the often graphic story of how four Americans were brutally killed in El Salvador. Jean Donovan, a lay missioner, and three nuns found themselves the victims of an enormous struggle for power in the country. Their peaceful efforts were thwarted, and they paid the ultimate price for their work.
Donovan's story is the main focus of Roses in December (not much is learned about the lives of the nuns involved). Using taped interviews with family and friends, the audience begins to understand Donovan, a woman who was called to the war-torn country. We hear from her brother, parents, fiancé and closest friends. She begins to take form through their shared recollections, even though we know the tragic ending to the story.
Directors Ana Carrigan and Bernard Stone present the documentary almost like a grainy newsreel, and although this feels accurate and true, it also keeps the subject matter at a distance. The first images, for example, are of the bodies and how they were unceremoniously discarded in simple graves. The constant replaying of these images definitely lets the viewer know the unfortunate demise of these women, but it also makes the story somewhat inaccessible.
The filmmakers smartly turn away from El Salvador for a bit and begin piecing together Donovan's life. From her upbringing in the United States to her struggle to find meaning after college, this young woman lived a life of heartfelt meaning. She was motivated to help out in El Salvador, relishing the chance to make a difference. Donovan knew that her life was in peril. Other lay missioners were facing difficulty, and, of course, there was the assassination of Archbishop Oscar Romero. The signs were all pointing toward an unfortunate ending, but these nuns and Donovan continued to work.
Roses in December is not the best film to emerge about this ordeal. Running only 56 minutes, it fails to grasp the political and religious implications of these deaths. However, as a means of letting the world know the courage of Jean Donovan, it excels tremendously. And perhaps that's a most appropriate legacy.
By John Soltes / Publisher / John@HollywoodSoapbox.com
Roses in December

Directed by Ana Carrigan and Bernard Stone

Running time: 56 minutes

Rating: