INTERVIEW: Bettye LaVette doesn't want to be misunderstood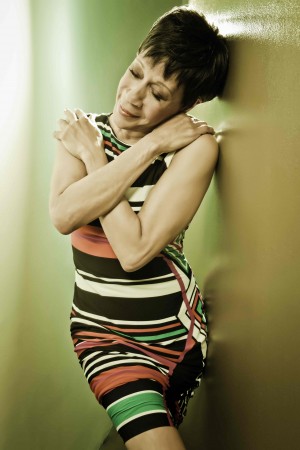 There are many words that can describe the singer Bettye LaVette. Subtle is not one of them.
The soul singer, with a voice that seems ready to launch a 1,000 ships, hasn't had the unbelievably successful career of her contemporaries. She's not one of those Motown legends. She's not one of those head-in-the-sky entertainers who left this stratosphere a long time ago.
Life for LaVette has been much tougher, much more realistic. A native of Detroit, the singer struggled for most of her career to be heard by a sizable fan base. Her talents were obvious (she scored a hit in the 1960s with "My Man — He's a Loving Man," plus a few other R&B tunes that charted), but the stars never seemed to align and secure her longevity in the music business. The success she enjoys today has only come in recent years, and now that the world has finally discovered LaVette's vocal instrument, she's bracing not for a comeback, but for a proper introduction.
LaVette has been busy in recent months, releasing a new album ("Thankful N' Thoughtful") and new autobiography ("A Woman Like Me"), plus playing a host of tour dates. Throughout it all, she seems to keep her composure and her truthfulness, never compromising and always trying to be properly understood.
Take this as an example. LaVette is purely honest about why she wrote the autobiography: "[T]he publisher thought it was unbelievable and said, 'You should put it down in words.' That was really it," she said recently during a phone interview.
Others might bend their words to talk about the writing project as a lifelong goal or culmination of a career. Not LaVette, because it's not the truth.
The stories that populate "A Woman Like Me," written with David Ritz, are gritty and real. LaVette said it didn't take much to remember the specifics. "It was easy to recall," she said. "Those stories are all I had to hold on to for about 30 or 40 years."
The singer admitted that she didn't have a "great desire" to share the stories with her fans. After all, she didn't think anyone was interested in hearing them. "I think that if you had been told of your importance for 40 or 50 years, then you'd think somebody wanted to hear your story or that your story was important," she said. "I was very amazed that they even wanted me to do it."
LaVette's big break — decades in the making — occurred when she signed with The Rosebud Agency, a booking company that helped secure a contract with the ANTI- record label. She said signing with Rosebud changed her life, but her rendition of the Who's "Love Reign O'er Me" at the Kennedy Center Honors a few years ago changed her career. "I always felt that if anybody could see me, they'd like me," she said. "But nobody would see me."
Before Rosebud and the Kennedy Center Honors, she was living a comfortable life with her family and a trying life for a singer. "I wasn't doing anything but constantly looking for $50 gigs," she said. "I knew for one thing, if I had a booking agency, I knew I could sing, and I know the show was good. So I felt completely satisfied, and I felt saved. I felt, I have a booking agency. I believe I can work for the rest of my life."
Completely content with her association with Rosebud, the Kennedy Center Honors performance was an extra perk. LaVette likened it to having been saved (Rosebud) and then being made king (Kennedy Center Honors). "That was a great change for my career," she said. "It certainly introduced me to many more people, but here again, I was cool with the booking agent."
In recent years, LaVette, 67, has been celebrated for her reinterpretations of classic and not-so-classic tunes from well-respected songwriters. She doesn't like the term cover songs, thinking it references young bar bands who get up and play something recognizable. "But the songs were written by great writers, and the songs don't belong to those people that recorded … them," she said. "They don't belong to Mick Jagger. They don't belong to Paul McCartney as singers. They're songs out there. And I don't care if I never do another original song, especially with the writers that we have today because they're writing about sh** that I would never let happen to me again as long as I live. So I probably will have to be reduced to doing just old great songs, but the songs are great. And you've never heard me sing them, and you don't know how I'm going to approach them or how I'm going to want my arrangement to be."
These reinterpretations are ferocious arrangements that showcase LaVette's powerful voice. On a recent album of songs originally sung by British rockers, the singer tears through "Nights in White Satin" and "Don't Let Me Be Misunderstood." Every time she wraps herself around the syllables of a word, there's a feeling of traveling far distances, as if LaVette is holding on to each letter and attempting to get as much mileage as possible. It's almost a melodic weeping, a recitation of a bruised and redemptive troubadour.
Her selection of what songs to "reinterpret" is a careful one, and she relies on her instincts and the help of her husband. "I'm so damn old, I can't sing anything that doesn't make sense," LaVette said. "I'm personable with my audience, so I can't just look in your face and say 'Jibbedly Jobbedly.' You know. Or you left me, so I'll never sleep again, or something. I can't just keep saying that over and over."
The process of selection is a thorough one. LaVette's husband recommends roughly 100 or 150 songs; the same amount is compiled by her record company. Her last album also saw the producer suggest 150 songs. "So they bring every song they've ever heard, and I listen to them," she said. "When you're choosing a song, for me anyway, it's kind of like choosing a lover. I could like go right down the line and see whether or not I can get into [it]. It's not that they aren't good songs if I turn them down. It's just maybe I can't sing them or maybe I don't want to."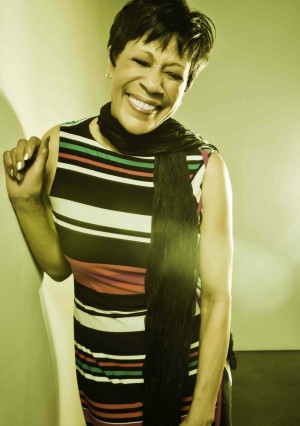 After the selection occurs, LaVette works fast during the recording process. "I'm not real artsy," she said. "I don't work on things for two or three years. I don't have to be surrounded in blue or pink or anything to make the songs happen. I'm a singer, and you give me the song, and if I can sing it, then I just go on and sing it. I don't practice a whole bunch. I don't record anything over three times. And I don't stay in studio over about six days or so — maybe seven if somebody got confused."
After recording and releasing an album, she's out on the road to meet her audience, which has only come in recent years. "I mean ever since a little girl, standing in front of the audience and throwing my dress over my head was what I wanted to do. So my relationship with the audience is just something that's very comfortable and something I feel very comfortable doing. It's not the kind of fun that it was when I was younger. It's a different kind of fun because it's my job. But it's a job that happens very easily because I know exactly what I'm doing. So while it may have been more fun when I was younger, it was scarier because I didn't know what the hell I was doing. But the audience now is just accepting me in such a way that I just never really thought would happen. I mean to have been denied an audience for so long, at every audience I'm stunned. I'm very stunned at their reception of me."
Fifty years into her career, which has seen its fair share of highs and lows (and more lows), LaVette still gets nervous before a concert. But it's a natural nervousness, one that probably makes her performance that much better.
"I do different things now because I'm nervous, like I put on lip gloss about 17 times," she said. "Now if there's a bathroom close, I'll go to the bathroom until the man says, 'Here she is.' And I know that those are just nervous things, but when I was younger what used to happen was I'd lose my voice. … I hadn't rested properly, and I knew I didn't know what I was doing. So there was something haunting in the back of my mind saying, 'You're not that good anyway.' … But now it's more of a natural nervousness. If you were sitting there in the dressing room with me, you wouldn't know I was nervous. You'd just know I kept peeing [laughs] or putting on lip gloss."
The tradeoff is that when LaVette finally takes the stage, her lips are "nice and shiny," and if they're extremely shiny, then she's probably too nervous.
Her husband would like her to change the setlist often, but she's comfortable with the songs she's mastered. "He wishes I would change it every 15 minutes, like in the middle of the show, just change it around," she said in jest. "But I love it when the show gets to flow really, really just seamlessly, and I will get stuck on that show. Now I don't like to keep coming to the same place doing the same show, but I don't have to change it to keep me entertained because if it's working, I'm entertained."
The future will likely be filled with more reinterpretations and more hard work. LaVette is respectful of the changes in her life, and she's determined to see their full outcome. "I can't get a lot of fun out of it because it's like somebody grabbing me by the hand and turning me around really, really fast," said LaVette, who was born Betty Jo Haskins. "And I'm 67. That might be fun to your 5-year-old, but not at this point. You just hope that you've stopped this turning around enough so that you don't fall down."
Her grandchildren, who never fully understood LaVette's singing before this past decade, are also getting used to the changes. "[I]n the last 30 years, almost 40 years, I haven't really done anything," she said. "They knew I was a singer, but I was never gone for any long lengths of time. And people weren't coming and taking pictures and whatever. … They don't have show business personalities or anything because this just was not happening."
Throughout the journey, LaVette keeps her honesty, her frankness, her memories of the past, her hard work in the present and her hopes for the future. "I don't want to be misunderstood," she said. "I want you to understand exactly how I feel, and I don't want you to go drawing any strange conclusions. So that's why I speak so frankly, so you don't have to like use words of your own. You know. I'm sure that as a very young artist, I was always encouraged not to be as frank and quite as honest."
By John Soltes / Publisher / John@HollywoodSoapbox.com