A LOOK BACK: 'Dark City' mesmerizes like a mysterious work of art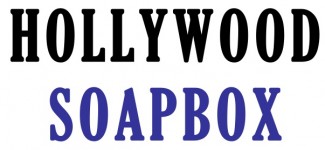 Alex Proyas made an indisputable classic with Dark City, the noir tale from 1998 featuring Rufus Sewell, William Hurt, Kiefer Sutherland and Jennifer Connelly. It's two parts sci-fi, two parts horror and two parts indescribable. I'm not sure if it's like a good wine, aging well as the years pass by. The spate of similar alternate-universe movies has built upon this foundation, but Proyas' output is still dark, dreary and dazzling.
John Murdoch (Sewell) wakes up as if stuck in a short story. He's amnesiac, wading naked in a bathtub, holding the bloody weapon of a nearby homicide. He's not sure what happened and how he fits into the puzzle, but he needs to run … right away. The police, headed by Inspector Frank Bumstead (Hurt), are two steps behind, constantly looking for the man who questions the enveloping darkness of this Gotham-like city.
The man with the answers — perhaps the only person able to help Murdoch — is Dr. Daniel P. Schreber (Sutherland), an odd amalgamation of nervous ticks, hurried exits and uneasy secrets. We soon find out from the strange doctor that this metropolis has been overtaken by a group of trenchcoated men with bald heads and malice in their eyes. They're called The Strangers, and they keep order in this city.
The solution to Murdoch's troubles seems to lie with a mysterious lounge singer (Connelly). Can she be his wife? Can she offer salvation?
Proyas' vision is a mixture of George Orwell, Philip K. Dick and James Ellroy. There's also shades of The Truman Show (came out the same year). It's always nighttime; the diner is always helping the night-owl watch; the street lamps are always turned on. The imaginative landscape features impossibly tall skyscrapers connected by bridges and walkways that set the action in an almost comic-book world, a place created by a mind similar to Frank Miller's. Many scares and creepy feelings are elicited by The Strangers, and that's mostly because of this atmosphere. These villains don't exactly wield weapons and unbelievable strength. They outstretch their arms, cock their head slightly and demand attention. The fact that this zombie-like approach works so effectively is because of the world built around these bad guys.
The acting is perfectly in line with the noir elements. Sutherland is like a rat addicted to drugs, looking left and right, never settling his focus on one person for too long. Hurt is the typical gumshoe, fedora tipped just right. Connelly is smooth and transfixing. Sewell is our hero, a man stuck in the machine and trying to take on the world. John Murdoch is like the literary giants of the past; his quest becomes our quest, our means of hoping for something more in life.
Bow to this classic film. Bow to Proyas.
By John Soltes / Publisher / John@HollywoodSoapbox.com
Dark City

Directed by Alex Proyas

Written by Proyas, Lem Dobbs and David S. Goyer

Starring Rufus Sewell, William Hurt, Kiefer Sutherland and Jennifer Connelly

Running time: 100 minutes

Rated R for violent images and some sexuality

Rating: