LAST CHANCE: 'Golden Boy' is a winner!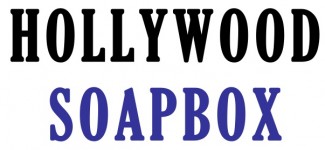 NEW YORK — Clifford Odets died in 1963, but his thoughtful words of social stratification live on in 2013. That longevity is due in large part to the efforts of director Bartlett Sher, who is one of Odets' most trusted interpreters. Sher's Awake and Sing! from a few years ago was a highlight of the theater season. Lincoln Center Theater has once again teamed up with Sher, this time to bring life to Odets' Golden Boy, a three-act drama about a young hopeful boxer in 1930s New York City.
Seth Numrich, who offered a touching performance in War Horse, plays Joe Bonaparte, an Italian violinist who has always captured the love of his father (Tony Shalhoub). He lives in a loud house where his sister (Dagmara Dominczyk) and brother-in-law (Michael Aronov) bask in their newlywed enthusiasm for each other. Joe's father debates with a loyal friend (Jonathan Hadary) and constantly reminds him of his duties to continue playing the violin. The advice seems to float in one ear and right out the other. Joe wants nothing else in life but to be a professional boxer, and he's determined to win the favor of Tom Moody (Danny Mastrogiorgio), a local bankroller of fighters.
Although the plot is somewhat routine, and the characters can sometimes feel overly stereotypical, Odets' words and Sher's direction heighten everything to a heavenly elevation. There's such a rawness to Golden Boy that it's easy to forgive any shortcomings. Watching Joe rise in the ranks of the boxing world, and increasingly grow away from the love of his father, is a thrilling experience. We become invested in each and every character, knowing what makes them tick, knowing how far they've fallen from their ideals.
The assembled actors are effective at creating this 1930s world. Numrich finds the youthful anger in Joe, and his descent into seclusion feels wholly believable. Shalhoub, putting on a thick Italian accent, stands like a stoic bear on stage, a wise man who prefers pacifism over conflict. If these two central characters were all who shined, the production would be enjoyable, but hardly memorable. Where Sher exceeds is in the supporting roles, where almost everyone offers a well-carved portrait of a real person.
Armour's Siggie is dynamite to watch. He comes off at first like a jock, someone looking for a good fight. But he settles down, and it becomes obvious that he's hurting to find money and respect in a difficult world. There's a real touch of Stanley Kowalski (A Streetcar Named Desire) in his performance. Armour's rhythm with the language is pitch-perfect, and he allows Odets' carefully placed words to roll off his tongue.
Yvonne Strahovski's Lorna Moon role, a pivotal one for the story, doesn't work as well. She's offered the cheesier lines in the three-hour drama, and Strahovski can't make her eventual doting on Joe seem real. Danny Burstein is solid as Joe's trainer, and Anthony Crivello's Eddie Fuseli is equal parts buffoonish and frightening.
Golden Boy shines a bit brighter this Broadway season, mostly because of the duds currently playing in midtown Manhattan. Sher has made Odets unmistakably current again. With themes of economic difficulty, familial strife and turning toward negative forces to get a leg up on the world, Golden Boy is a period piece that continues to feel like today's news.
By John Soltes / Publisher / John@HollywoodSoapbox.com
Golden Boy

Written by Clifford Odets

Directed by Bartlett Sher

Starring Michael Aronov, Danny Burstein, Anthony Crivello, Dagmara Dominczyk, Danny Mastrogiorgio, Seth Numrich, Yvonne Strahovski and Tony Shalhoub

Running time: 170 minutes with two 10-minute intermissions

Currently playing at the Belasco Theatre at 111 W. 44th St. in Manhattan through Sunday, Jan. 20. Click here for more information.

Rating: